College Consultants: Worth the Price Tag?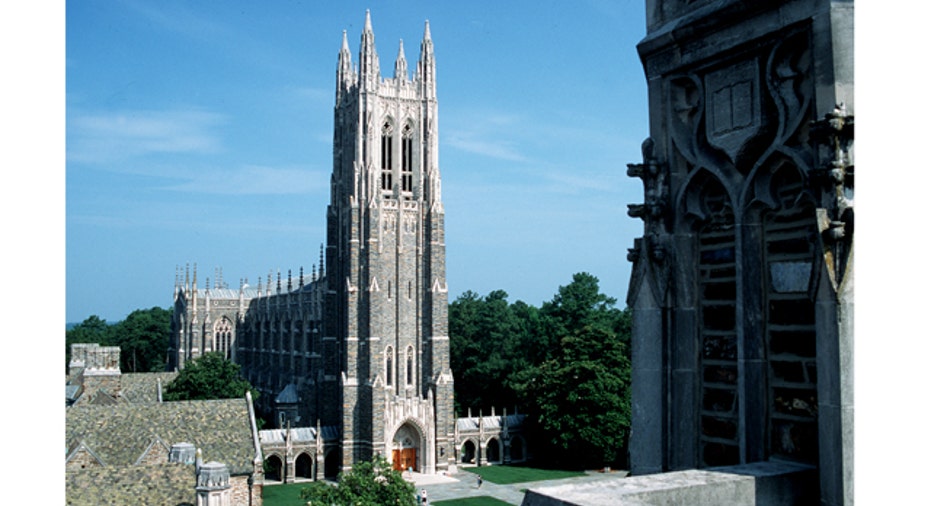 The college admissions process is never an easy one, but today, more parents are turning to professional consultants to help their children get into their top picks by providing help with everything from standardized testing to best practices for interviews.
"You can imagine some of the lengths people will go to in order to get their kids into college," says Kevin Worthley, a certified financial planner in Rhode Island who advises clients on spending for college. "Anything over $10,000 would certainly be on the upper end of what people are paying, but parents pay it every day because of the whole notion of helping the child get ahead of their peers."
Prices for college consultants range from $250 to $40,000, and experts say their services are becoming more in demand as school guidance counselors become overburdened.
"It's hard for guidance counselors," says Ann Garber, founder of Garber Academics .
"In many cases they have so many more students to be responsible for than they have in the past. It's not unusual for a college counselor to have 500 students to counsel, and in many cases, most of their time is spent advising the children on courses they need to complete while they're still in high school, not looking ahead to their university years."
Worthley advises clients considering a consultant to view it as any other financial decision, asking "Is it worth it?" But the question gets a little murky if the family will go in debt in order to hire an advisor.
"If it helps your child realize their dreams, then it's easy to have a 'money is no object' mentality, but if you have a smart child who has already proven themselves capable in school and you don't have the money, then maybe it's not the best decision," says Worthley.
The time when college consulting can really help, he says, is if a student is 50 SAT points away from getting into the school they really want. However, there's absolutely no way to tell if consulting will work until after the money has been paid.
A giant red flag when considering a college consultancy is if the company makes guarantees, says Betsy Massar, founder of Master Admissions and author of Admitted: An Interactive Workbook for Getting Into a Top MBA Program.
"They should never, ever make promises," says Massar, whose consulting rates run less than $5,000 per student. "You can't make any guarantees because there are too many unknowns. You can be encouraging, but guarantees are crazy."
Any promises offered to a college candidate can be voided through no fault of the student, she says. The one unknown that's always present in the equation is the strength of the applicant pool. Even if a student has perfect scores, perfect grades and a perfect profile, there could still be other applicants even more qualified.
"Not all college consultants are created equal. Some may be looking to rip people off," says Massar. "Check to see what professional associations they belong to, and find out how they run their business. Do your homework."
Another red flag to look for when considering a consultant is whether or not they claim to have an "inside track" at a university's admissions department.
"If you're hiring a consultant for some kind of secret access to your college of choice, it's unethical, illegal if there are bribes involved, and if the university finds out, they will rescind their admissions offer," warns Massar.
Of course some parents are simply looking for a way their child can review options for college before making a commitment. Betsy Peters, founder of Web-based college consultancy PossibilityU says that many of the services traditional consultants charge thousands of dollars for can now be found online at a significantly reduced cost or free.
"There will always be parents who want their kids to get into an Ivy League university, and they're going to pay many thousands of dollars to ensure that happens," says Peters. "But it's not just about kids who want to go Ivy League. All classes of people are being hit with the issue of getting their child into college, and no one was looking at the group that didn't have hedge fund salaries."
The PossibilityU program, which costs $275 plus $100 per hour for one-on-one time with a consultant, offers a video curriculum and a recommendation engine that determines which colleges may be the best fit for students according to lifestyle and financial abilities.
"Kids headed to college need know how the admissions process works, what their options are for payment, and most importantly how to choose the right college for them," says Peters. "There's no need for that to cost thousands of dollars."