Colin Kaepernick posts July 4 video amid NFL free agency snub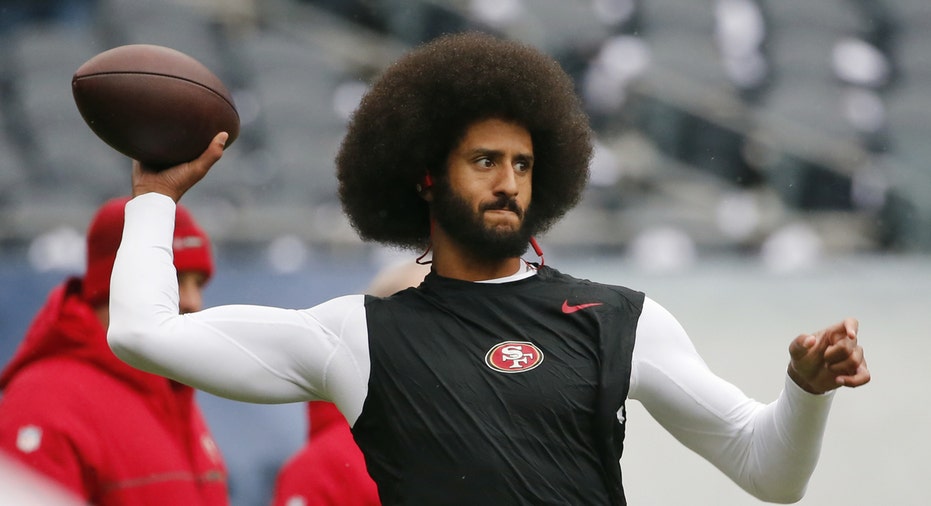 Free agent quarterback Colin Kaepernick posted footage of his trip to Ghana on Tuesday to coincide with the Fourth of July amid an ongoing debate as to whether his social justice advocacy has dissuaded NFL teams from signing him to a contract.
"How can we truly celebrate independence on a day that intentionally robbed our ancestors of theirs? To find my independence I went home," Kaepernick wrote on Twitter alongside a minute-long video clip.
In a separate, longer post on Instagram, Kaepernick said that in order to find "personal independence," he had to "find out where my ancestors came from."
"I set out tracing my African ancestral roots, and it lead me to Ghana," Kaepernick wrote.
Kaepernick became a polarizing figure during the 2016 NFL season after he repeatedly refused to stand for the pregame playing of the National Anthem. The NFL veteran said the protest was meant to call attention to perceived social and racial injustice in the United States.
The 29-year-old quarterback has been a free agent since opting out of his contract with the San Francisco 49ers last March. Kaepernick's failure to draw interest from NFL teams, despite a solid on-field resume that includes a Super Bowl appearance, has led many to suggest that his social activism is playing a role in his continued unemployment.
John Lynch, a former NFL standout and current general manager of the 49ers, told KNBR radio in San Francisco last month that he spoke to Kaepernick privately and urged him to publicly reaffirm his commitment to football.
"I won't communicate too much of what we've talked about, but I will communicate that I gave that opinion to Colin myself: 'I think you are having a little bit of an image crisis in terms of not so much what you did last year, but people are wondering, is [football] most important to you? At a position where the guys that succeed at that position are the guys that live it, breathe it, the CEOs that play that position.' And I think there is a perception that football [isn't] on the top of his list," Lynch said.