Cold Soup: Campbell Posts Big 1Q Miss, Dimmer Outlook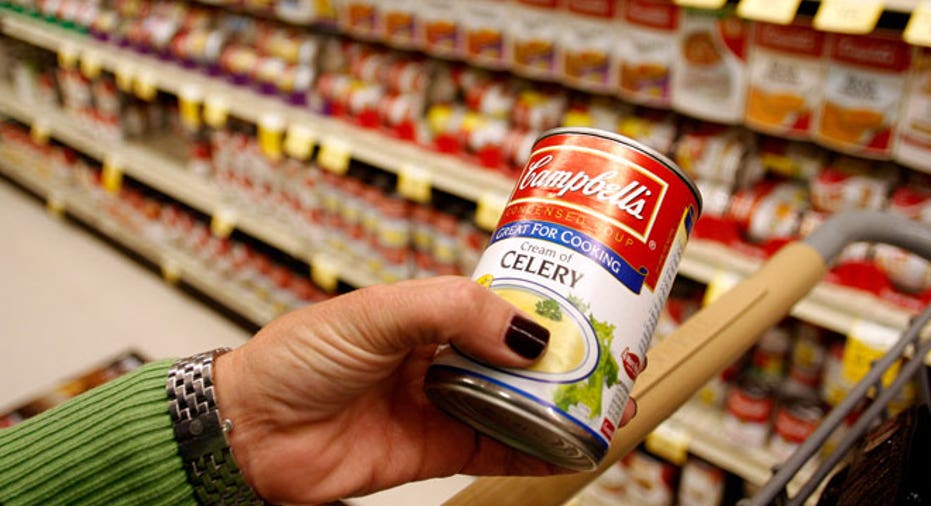 Hit by slumping domestic sales, Campbell Soup (NYSE:CPB) disclosed a 30% slump in fiscal first-quarter profits on Tuesday and also downgraded its full-year guidance.
Shares of the world's largest soup maker lost more than 5% in premarket action on the big earnings miss and dimmer outlook.
Campbell said it earned $172 million, or 54 cents a share, last quarter, compared with a profit of $245 million, or 78 cents a share, a year earlier.
Excluding one-time items, the company said it earned 66 cents a share, down from 84 cents the year before and below the Street's view of 86 cents.
Revenue declined 1.8% to $2.17 billion, missing consensus calls from analysts for $2.29 billion. Gross margins dipped to 35.9% from 37.2%.
Campbell said U.S. simple meals revenue slid 4% to $860 million. Domestic soup sales dropped 6%, overshadowing a 4% rise in U.S. sauces.
"I'm disappointed in Campbell`s first-quarter performance," Campbell CEO Denise Morrison said in a statement.
Morrison cited a slew of negative factors for the company's "slow" start to fiscal 2014, including retailer inventory shifts due to the late Thanksgiving holiday that caused organic sales declines.
The CEO also said Campbell's performance was hurt by the company's decision to front-load marketing spending in the first quarter. Campbell's total ad and consumer promotion expense soared 14% year-over-year.
Looking ahead, Campbell cut its fiscal 2014 outlook, now projecting sales will increase 4% to 5% in fiscal 2014 and adjusted EPS will rise 2% to 4% to $2.53 to $2.58. Only the high end of that new range would meet estimates from analysts.
"We continue to believe that we are taking the right strategic steps to reshape Campbell and change our future growth trajectory," Morrison said.
Shares of Camden, N.J.-based Campbell declined 5.52% to $39.50 in premarket trading on Tuesday morning, positioning them to eat into their 2013 rally of about 20%.