Coke Enterprises Profit Grows in 3Q on Tighter Costs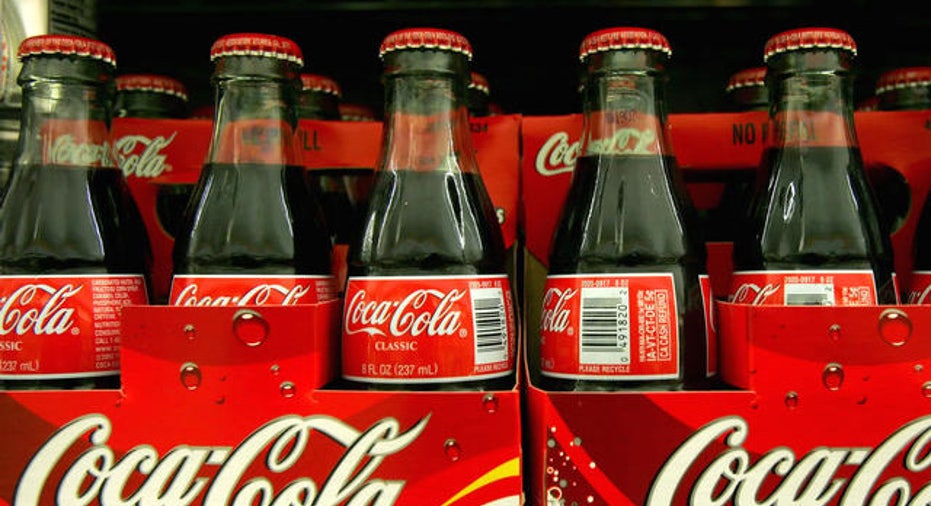 Led by cost controls and higher sales, Coca-Cola Enterprises (NYSE:CCE) revealed on Thursday a stronger third-quarter profit that trumped Wall Street's view.
The Coke-products bottler said net income was $284 million, or 88 cents a share, compared with $208 million, or 61 cents a share, in the same quarter last year, widely ahead of average analyst estimates polled by Thomson Reuters of 70 cents.
Revenue for the three-month period was $2.14 billion, up from $1.68 billion a year ago, just missing the Street's view of $2.16 billion.
"Our business continues to generate solid results, driven by outstanding execution, increasing effectiveness, and cost control," Coke Enterprises CEO John Brock said in a statement.
Volume during the third quarter was up just 1%, as stronger volumes in Great Britain were partially offset by an overall decline in beverage volumes.
The company said its core Coca-Cola trademark sparkling brands grew across all territories, with energy drinks growth up 35% with the help of demand for Monster brands and the introduction of Powerade Energy.
However, beverage volume overall was down about 5% as growth in Powerade and Ocean Spray was offset by soft segment demand for still beverages, timing of promotions, and strong comparable growth in the year-earlier period.
The company is predicting earnings in the range of $2.14 a share to $2.18 a share, and said it anticipates sales will grow in the mid-single-digit range. Wall Street is looking for fiscal earnings of $2.13 on sales of $8.3 billion.