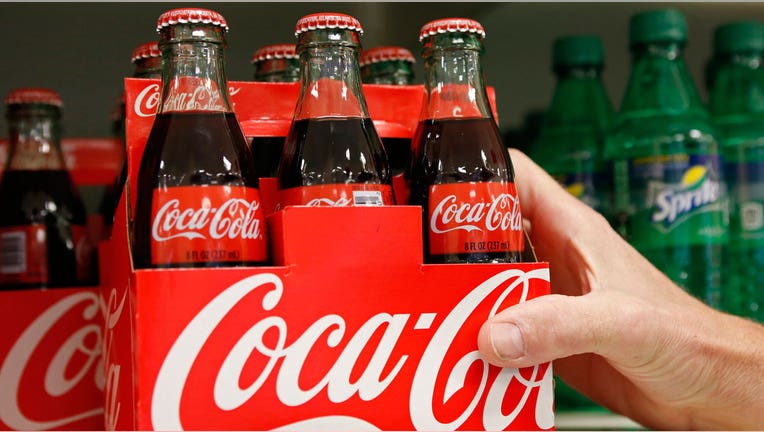 Coca-Cola (NYSE:KO) disclosed on Tuesday an in-line 8% drop in fourth-quarter profits as the world's largest beverage maker was hurt by restructuring costs and weaker-than-expected revenue.
Shares of the Atlanta-based blue-chip company slumped about 2% on the sales miss.
Coke said it earned $1.71 billion, or 38 cents a share, last quarter, compared with a profit of $1.87 billion, or 41 cents a share, a year earlier.
Excluding one-time items, it earned 46 cents a share, up from 45 cents the year before. Analysts had been calling for EPS of 46 cents.
Revenue slid 3.6% to $11.04 billion, trailing the Street's view of $11.31 billion. Global volumes inched 1% higher.
Unit case volumes rose 6% in Eurasia and Africa and 4% in the Pacific. However, volumes in Europe were up just 1%, while North American volumes dipped 1% and Latin American volumes were flat.
Coke CEO Muhtar Kent acknowledged facing "ongoing global macroeconomic challenges in many markets" during 2013 that led to "moderated global volume growth." Still, the Coke chief said the company "delivered sound financial results in line with our long-term profit targets."
Despite the hurdles, Coke said it is expanding previously-announced productivity and reinvestment initiatives to generate an incremental $1 billion in productivity by 2016. The company is eyeing expanded savings through global supply chain optimization and IT system standardization.
Looking ahead, Coke projected net share repurchases of $2.5 billion to $3 billion in 2014.
Shares of Coke dropped 2.13% to $38.10 ahead of Tuesday's opening bell, positioning them to extend their 2014 slump of about 6%.
Earlier this month, Coke revealed taking a 10% stake in Green Mountain Coffee Roasters (NASDAQ:GMCR) worth $1.25 billion and announced plans to market a new at home beverage system created by the coffee company.