Coca-Cola to Invest $4B in China in 2015-2017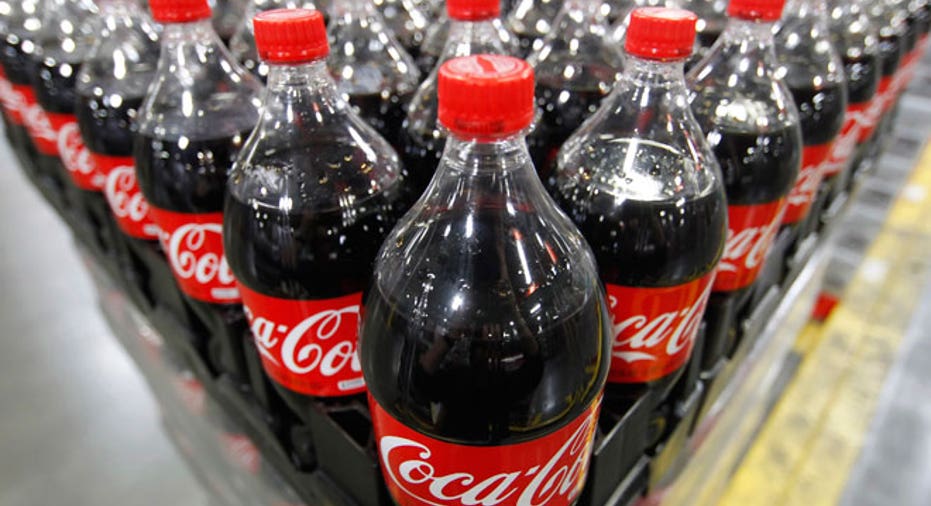 The Coca-Cola Co (NYSE:KO) said it will invest over $4 billion in China and build new plants between 2015 and 2017, to counter competition which is chipping away at its share of the country's 421 billion yuan ($69.12 billion) soft drinks market.
The investment will add to the $4 billion that the world's largest drinks maker has earmarked for China in 2012-2014, said Asia-based spokeswoman Sharolyn Choy, confirming a Bloomberg report earlier on Friday.
The beverage maker is also open to deals with local firms, Choy said. Analysts said this could help it play the trend in China toward more local-style herbal teas and healthier drinks.
Chinese consumers are increasingly opting for healthier alternatives in food and drink, which has hit growth for fast food chains such as McDonald's Corp and KFC-parent Yum Brands Inc.
"The beverage market is quite competitive right now and Coke is going to have to do a lot more acquisitions rather than growing through organic growth," said Shaun Rein, Shanghai-based managing director of China Market Research Group.
"It is starting to compete against some really well-capitalised local players like JDB, which has a herbal tea called 'JDB Red Can' that out-sells Coke in many provinces in China and is double the price."
Coca-Cola is still the leading drinks maker in China. It held 16% market share by total volume in 2012, down from 16.6% five years ago, according to data from market research firm Euromonitor.
Ting Hsin International Group, which owns food and beverage maker Tingyi Cayman Islands Holding Corp, is the second-largest drinks maker. It has increased its market share over the same period from 8.8% to close to 12%.
Coca-Cola's global sales missed targets in the April-June quarter, with the company citing economic slowdown in Europe and Asia.
China's economy is set to grow at its slackest pace in 23 years in 2013, at 7.5%, as its export sales falter on fragile global demand.