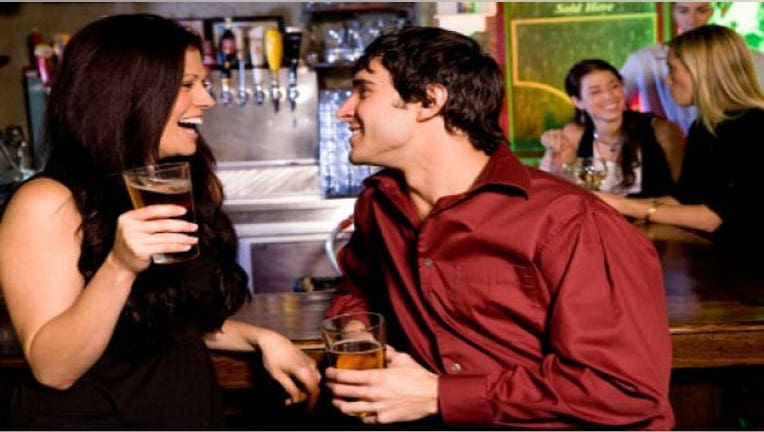 When Joe decided it was time to find a mate, he approached the idea like he would a business transaction: he sought out professional help.
"It's hard to meet quality people these days. I am not into the bar scenes or going on group dates, so I decided to find a professional matchmaker to help me out," said Joe, whose last name is being withheld at his request. Joe turned to matchmaker Roseann Higgins, founder of SPIES Single Professional Introductions for the Especially Selective and he's now happily married.
"She found that one-in-a-million person for me. I still can't believe it worked out. I was like anyone else out there about the idea of using a matchmaker — I was skeptical — but it's time for people to shed their old-school perceptions of dating."
After all, we use professionals to help manage our money, health and careers, so why not our love life?
As our country's divorce rate remains above 50%, the love industry has seen a surge in "coaches" promising people to get in, maintain, or get out of love through matchmakers and dating, marriage and divorce coaches.
Licensed psychologists and therapists have been around for decades, but coaches say they offer a different service. "Therapy or counseling takes the approach of focusing on what's going on at the roots and understanding and analyzing that," says divorce coach Paul McGinniss. "With coaching, we take a more future-focused approach of 'where do you want to go' and 'how do we get you there.'"
The coaching profession has become more popular, expanding from the career coach arena, and experts don't expect the trend to slow down.
"Coaches are what therapists were 20 years ago: Everyone had one, but no one talked about it. Now everyone openly talks about their last therapy session and that's happening with coaches," he says.
The Matchmaker
Phoenix-based matchmaker Higgins has been setting people up for almost 20 years and claims to have a success rate of a marriage every six weeks.  She says her business has picked up over the last few years as the stigma traditionally attached to matchmakers has faded, thanks in part to reality TV.
She says she never markets to people based on income, but admits because of hefty price tag of $6,000, most of her clients make six-figures. Higgins is selective when taking clients on -- there is an initial phone interview which Higgins calls a "trust-building" call, followed by a longer in-person screening process that involves a lengthy questionnaire and honest conversation about the client's specific desires in a mate.
"I commit to clients six introductions or a year's worth of introductions, whichever is longer." Her client list tends to be about 60% men and 40% women, with most being over age 33.
She says she is very protective of her clients and won't take on prospective clients if it's clear they are only looking for money or looks.
"I always do that reality check; if it's a 51-year-old man who looks like he is 60 and only wants a 28-year-old model-looking woman, I am not going to work with him.  I am matchmaker and my reputation is my selling point," she says.
To find potential dates, Higgins uses a tactic of "executive recruiting and matching" and has 9,000 people in her servers to draw from. The first meeting to discuss joining her database is free, and if a person opts to join there's a $395 listing fee.
"The other day I was standing behind this woman at the dry cleaners and she had great legs, a nice figure good hair and was dressed well and I chased her out into the parking lot. After speaking to her I realized she was a genuine person so I gave her my card and asked her to give me a call," she says.
The Dating Coach
Any person who has lost a lot of weight knows maintaining their new figure is the hardest part. And dating coach Michelle Jacoby says the same goes for dating.
"People are often single because they stayed in the wrong relationship for too long, didn't recognize the red flags or chose to ignore them," says the Washington, D.C.-based coach. "I help them define what they need and help them set serious boundaries on who they can be close to, how to spot red flags and how to change their patterns."
Jacoby, who works exclusively with women, started out as a matchmaker, but turned to coaching after getting bombarded by frustrated single women. She declined to specifically give her rate, but she hinted her services, which last three-months because "that's how long it takes to form new habits", aren't cheap.
"Because my fees are so high, I tend to work with very successful women. I also have clients whose parents pay my fee and who put me on their credit card." She only works with six clients at a time, and says she has never had to market her service as most of her clients are word-of-mouth referrals.
"TV shows have made our services much more accepted, but people are also becoming much more conscious and self-aware and warming up to the concept of having a coach," Jacoby says.
Jacoby doesn't plan out dates, instead she guides her clients on how to approach, find, and date and maintain a relationship with someone. It starts with an initial consultation that includes a seven-page questionnaire and then she helps them create the "perfect" online dating profile.
She claims most of her clients have to take down their online profiles after two weeks because of response overload and she then helps clients sort through all the potential candidates and set up potential dates. She helps with what to wear, what to (and maybe more important, what not) talk about, and how to end a date. After, there's a post-date evaluation to go over any potential missteps and the best way to proceed with the relationship.
The Marriage Coach
Couples whose relationship is on the rocks often seek out marriage coaches to help them re-direct and re-focus their connection, says Alan Ray, executive director of Marriage Team, a not-for-profit that provides divorce coaching.
He explains that his coaches, who undergo a 24-hour training session, only work with couples and strive to create a thought-provoking environment. "We help them create common basic plays: how to deal with anger, how to communicate better, deal with personality differences and how to get over any bitterness or trust issues."
The goal is not to identify sources of conflict — he says that's for counselors — but to build skills on how to create a more desirable marriage.
The coaches will not take on couples where any form of abuse or addiction. "For most of the couples, when we ask what they want, they don't say divorce, they say they just want to be happy again," he says.
The non-profit charges $295 for at least nine two-to-three hour sessions, and it coached about 50 couples this summer.
Divorce Coach
If the dating and marriage coaches fail, it might be time to hire a divorce coach. After all, ending a marriage can be just as difficult as planning one.
"I am not an attorney, I am not a counselor or psychotherapist. I won't be able to negotiate your alimony or help you get better custody terms with your kids, but I do have a background in business and I am here to help men navigate their new landscape post divorce," says McGinniss, who is a certified ICF divorce coach.
He works with men for 12 sessions over a course of six months to make sure the new lessons become a client's default. The intro session is all about goal setting and from there they work to create strategies on how to move forward as a single.
He is the middle of retooling his business model after realizing that men tend to be strapped for cash after a divorce and often couldn't afford his one-on-one coaching sessions, so he is designing a product tool to help men "clear the divorce fog."
"Threat, which is a huge part of divorce, hurts our ability to think and make cognitive decisions, and here we are making some very life-altering decisions amidst this fogginess. I work with them to clear this and to make good decisions."
For consumers considering working with any type of coach, McGinniss recommends they make sure the person is certified and trained by an international coaching body.
"Ask about their experience, their network and what other professionals they might be affiliated with. You also need to talk to three or four coaches and find someone you make a real connection with and that you will trust."