Cluzee, Android's Third-Party Answer to Apple's Siri, Hits Phones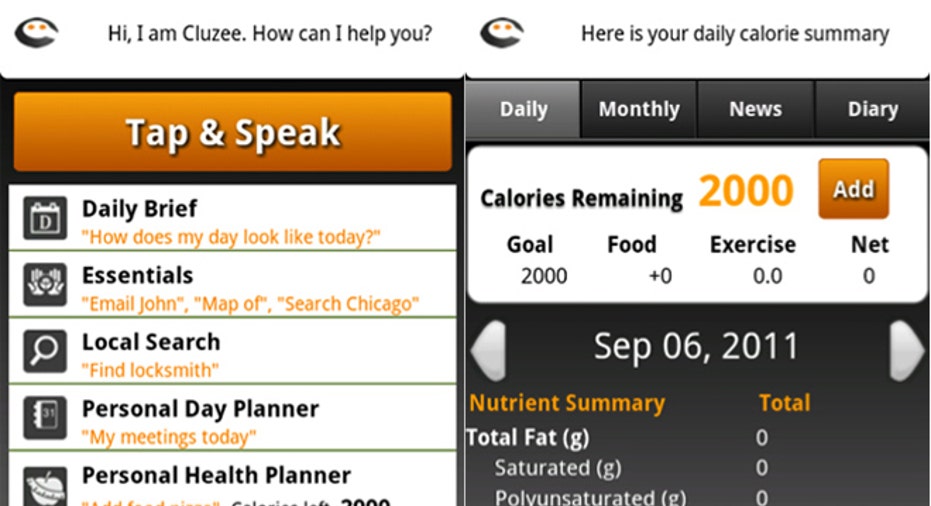 Apple's Siri represents the birth of a new breed of voice-controlled smartphone assistant services, and it is only a matter of time before other companies begin to expand their offerings as a result. While Microsoft and Google undoubtedly work to refine their own voice command services, a new third-party app hits the Android Market on Tuesday that could represent Siri's first real competition.
Keep up with the latest technology news on the FOX Business Technology Facebook page.
Cluzee, billed as your intelligent personal assistant, offers Android users a Siri-like service that includes capabilities even more impressive than Siri in some cases.
As showcased in a video provided by Tronton, the company behind the app, asking Cluzee a simple question like "what does my schedule look like today?" will yield a spoken rundown of the user's schedule.
Beyond just listing events, however, the app also includes smart tidbits from a range of data it pulls from the web. In one example, Cluzee adds "to reach the doctor's office on time, you should avoid Main Street because of construction" following the mention of a doctor's appointment, using traffic data to ensure the user reaches his appointment on time.
Cluzee can also search deals in line with the user's buying habits, read emails and text messages aloud, research hotels and flights, find restaurants a user might enjoy based on his or her tastes, convert voice to text to send emails or SMS, and more.
"People are drowning in information overload," Tronton CEO Ashish Patwa said in a statement. "We don't need all of the information available, all of the time. We just need the right information at the right time, which Cluzee intelligently provides, making us more productive. Technology created the problem, but we're using smarter technology to solve it."
Cluzee becomes available on Tuesday for Android phones, and Tronton has plans to launch a cloud-based version in the future that will be accessible from any phone, tablet, computer or internet-connected device.
We've spent the past day testing the app and it has worked quite well for us so far. The scope of available commands is far more narrow that Siri's, but there is plenty of functionality in this first public build of the app and we have high hopes for future versions.
This content was originally published on BGR.com
More news from BGR: - Apple approves iTether for iPhone, enables tethering on standard data plans [updated] - Black Friday 2011 spending sets new record - Samsung aims to beat 2011 smartphone sales estimates