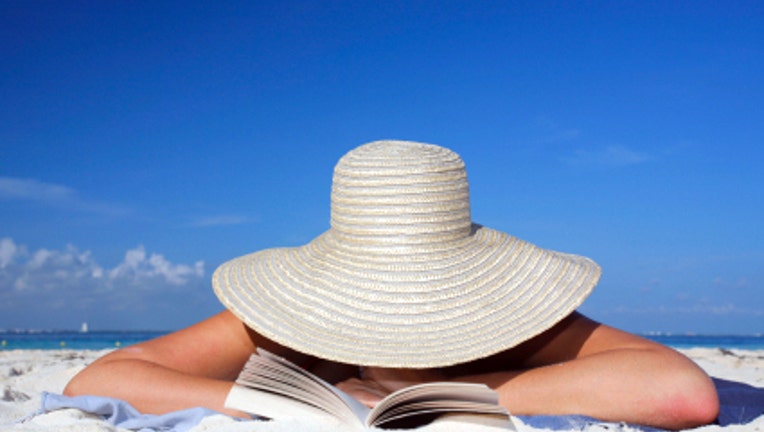 Welcome to OnSale at FOXBusiness where we look at cool deals and insane bargains.
Wear your sunblock on your sleeve with this affordable collection from L.L. Bean and get a great beach bag for less at this semi-annual sale. NimbleTV is now available on your Roku player. And a new gadget promises to help you keep your four-legged friend fit.
Built-In Sunblock
Keep your skin sunburn-free no matter the outdoor activity. L.L. Bean just introduced its latest line of Tropicwear apparel with items starting at $39.95.
Tropicwear blocks harmful UV rays with 50+ UPF sunblock built into each moisture-wicking, quick-drying garment. Tropicwear also travels well – it's lightweight and wrinkle-resistant.
Select styles are now on sale along with free shipping on your purchase. Visit LLBean.com.
Bag Sale
Looking for the perfect beach bag? The semi-annual sale is on at Magnums, where you'll find select items from Longchamp's Le Pliage collection at up to 40% off regular prices.
For a post-beach carry all that's a bit more dressed, up, several Longchamp leather handbags are also on sale. It's going on now while supplies last, and all orders get free shipping.
NimbleTV on Roku
NimbleTV is now available on your Roku player. NimbleTV, the service that lets you subscribe to select TV shows and watch them wherever you are, just added Roku2 to its list of compatible devices.
TV plans, which offer up to 200 popular network, cable and local US channels, start at just $29.99 per month and offer up to 90 hours of HD-DVR service. You don't need an existing cable subscription to use it and there are no limits to the number of shows you can record at once. Try NimbleTV for free today by entering your email address here.
Whistle for Dogs
OnSale has told you about various gadgets to keep yourself in shape, but what about your pet? Silicon Valley-based startup Whistle created a small, waterproof sensor that tracks your dog's daily activities, conveniently placed on his or her collar.
Whistle, which fits dogs over seven pounds, works with the company's smartphone app to determine if your pet is getting the exercise he needs based on breed, age and weight. You can pre-order yours for $99.95 today at Whistle.com.