Clorox Quarterly Profit Slips, But Beats Street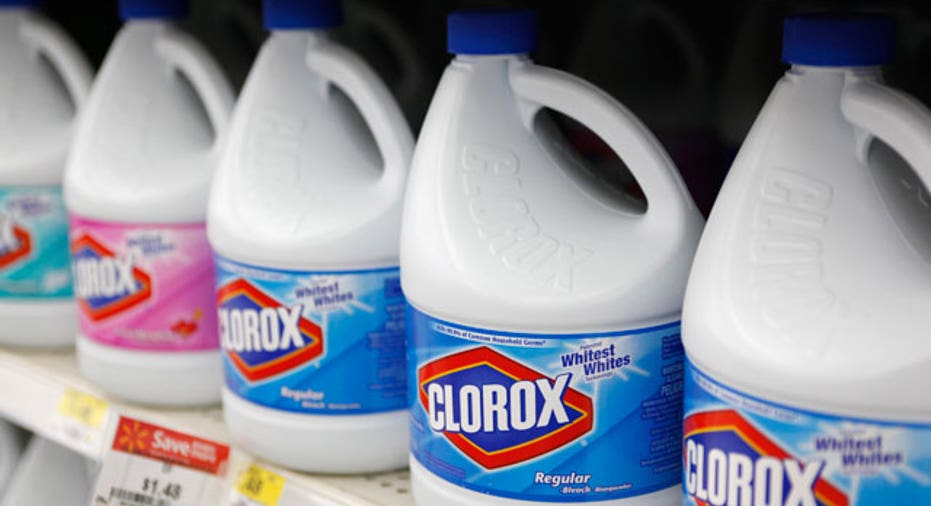 Clorox (NYSE:CLX) reported on Wednesday a narrowed profit in the first quarter on higher costs for goods, but it still beat analyst estimates on improved prices and confirmed its fiscal view.
The Oakland, Calif.-based maker of cleaning and household products such as the Clorox stain fighter, Pine-Sol, and S.O.S. said it earned $130 million, or 99 cents a share, compared with $216 million, or $1.54 a share, in the same quarter last year.
Excluding one-time items, the company earned 98 cents, which is ahead of average analyst estimates polled by Thomson Reuters of 93 cents.
Revenue for the three months ended Sept. 30 was $1.3 billion, up 3% from $1.26 billion a year ago, beating the Street's view of $1.29. Volumes were up 2% from the year-earlier period.
"I'm pleased with our start to the fiscal year," said Clorox CEO Don Knauss. "Although our U.S. categories are still in slight decline, they are improving."
The company noted that higher cost of goods, weak performance in the U.S., and $12 million in advisory fees were partially offset by the benefit of price increases, volumes and cost savings.
"As expected, commodity cost increases and other inflationary pressures continue to pressure out margins," Clorox chief financial officer, Steve Robb, said.
Despite the challenges, the company confirmed its fiscal 2012 earnings view of $4 to $4.10 a share, on sales growth between 1% and 3%. Wall Street is looking for a full-year profit of $4.09.