Citi's 2Q Profits Climb 24% on Better Credit Conditions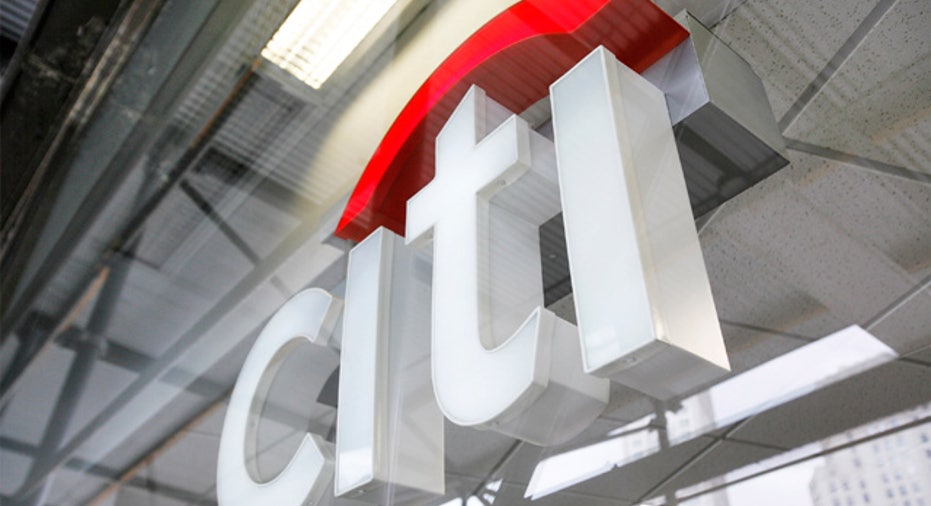 Citigroup (NYSE:C) beat the Street on Friday by revealing a 24% bump in second-quarter profits as the financial heavyweight parlayed tumbling loan-loss provisions into stronger earnings.
The better-than-expected results sent shares of New York-based Citi more than 3% higher ahead of the opening bell.
Citi, which was rescued by the government during the financial crisis, said it earned $3.34 billion, or $1.09 a share, last quarter. A year earlier, it earned $2.7 billion, or 9 cents a share. Analysts had called for EPS of 96 cents.
Revenue slipped 6.6% to $20.62 billion, but that exceeded the Streets view of $19.89 billion.
Like many big banks, Citis results underscore improving credit conditions in the U.S. The big bank said it posted $3.39 billion in credit-loss provisions last quarter, down from $6.67 billion in the same period of 2010, but up slightly from the first quarters $3.18 billion. Net credit losses tumbled 35% from a year ago to $5.1 billion.
Citi Holdings, the portfolio of assets the bank is attempting to wind down and sell off, saw its assets decrease 34% from a year ago.
We produced growth in both loans and deposits in Citicorp, reduced assets in Citi Holdings, continued to invest in our core businesses, and improved our financial strength, CEO Vikram Pandit said in a statement. Although the near-term macroeconomic outlook is uneven, Citi is consistently profitable and we remain focused on producing responsible growth by serving our clients.
Shares of Citi jumped 3.02% to $40.20 in Fridays premarkets, trimming its 2011 loss of more than 17%.
Citis earnings beat followed in the footsteps of JPMorgan Chase (NYSE:JPM), which revealed stronger-than-expected results on Thursday.
Rivals Goldman Sachs (NYSE:GS), Wells Fargo (NYSE:WFC) and Bank of America (NYSE:BAC) are all slated to post quarterly results next week as earnings season heats up.