Citigroup Plans to Cut 11,000 Jobs to Save $1.1B in Expenses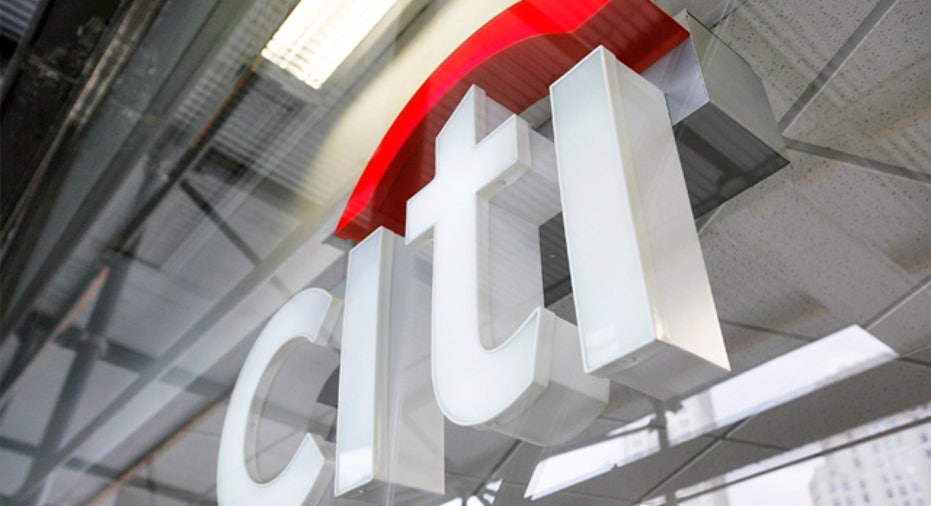 To save more than $1 billion annually, Citigroup (NYSE:C) said on Wednesday it plans to axe 11,000 jobs -- mostly in operations and technology -- and tighten expenses company wide.
The New York-based bank will realize about $900 million in savings in 2013, followed by more than $1.1 billion in annual savings beginning in 2014, though a Citi executive hinted in an interview with FOX Business's Elizabeth MacDonald that more cuts could be on the horizon.
"I don't think anyone can come to the conclusion the bank is going to sit back and do nothing else," the person told MacDonald. "(Citi CEO Michael) Corbat said in October he now wants to focus on operational efficiency; layoffs shouldn't be a surprise."
The latest round of cuts, which will result in a pre-tax charge of $1 billion in the fourth quarter and another $100 million in the first half of 2013, is expected to provide Citigroup the flexibility it needs to reinvest in profitable lines of business and in emerging markets.
"These actions are logical next steps in Citi's transformation," said Citigroup Corbat, who replaced Vikram Pandit in October and has called on the company to streamline.
A majority of the cuts, or 6,200 positions, will come from Citi's global consumer banking businesses, with about 40% of the layoffs affecting operations and technology functions that support the business.
Citi said it will look to either sell or "significantly scale back" consumer operations in Pakistan, Paraguay, Romania, Turkey and Uruguay, while enhancing its footprint in major metropolitan areas in an effort to focus on the 150 cities with the highest growth potential.
A handful of branches are expected to be impacted in Brazil, Hong Kong, Hungary, Korea and in the U.S., though Citi said it will continue investing in franchises there and will finish the overhaul with more than 4,000 retail branches around the world.
Another 1,900 jobs are expected to be removed from Citi's securities and banking, as well as transaction services groups, a majority of which will be in operations and technology, while about 350 jobs will be eliminated in Greece and Spain as Citi Holdings reduces its branches in the struggling eurozone  areas.
Citi said the transformation is an effort to streamline its client coverage model in banking and improve productivity in its markets business, particularly in areas such as equities that have been in a lengthy slump.
"While we are committed to -- and our strategy continues to leverage -- our unparalleled global network and footprint, we have identified areas and products where our scale does not provide for meaningful returns," Corbat said.
The New York-based bank said the job cuts should hurt annual revenues by less than $300 million. Shares of Citi climbed close to 4% Wednesday morning to $35.63 following the announcement.