Citigroup Calls Nasdaq's Facebook Plan 'Insufficient', Urges SEC to Reject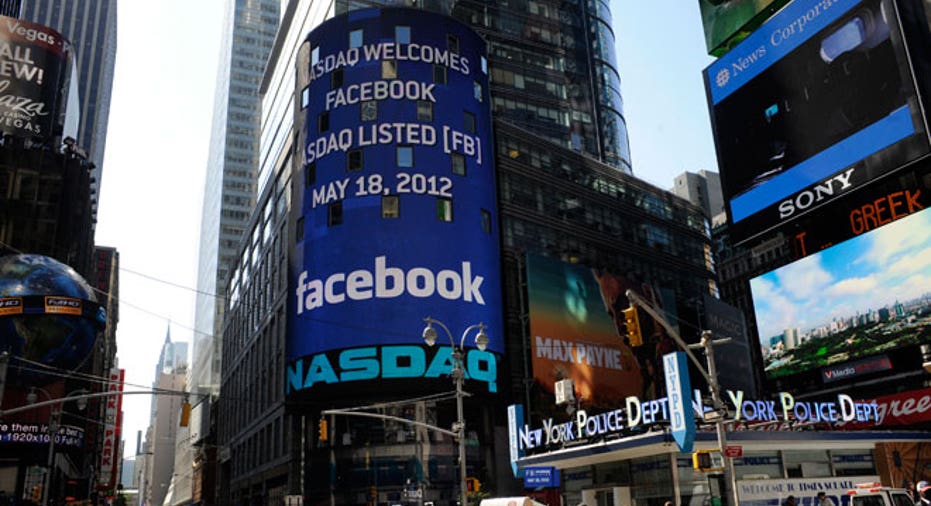 Citigroup (NYSE:C) on Wednesday blasted and called for regulators to reject Nasdaq OMX Group's (NASDAQ:NDAQ) $62 million plan to compensate companies impacted by the botched Facebook (NYSE:FB) IPO.
In a letter sent to regulators on Wednesday and obtained by FOXBusiness.com, the bank said Nasdaq showed gross negligence and argued that its proposal is premised "on several flawed assumptions."
Citi also argues that the plan only covers "a very small fraction" of its total losses. Its trading desk was said to have lost some $20 million during the May 18 IPO, which is part of a much bigger pool of some $500 million lost by market-making firms such as Knight Capital (NYSE:KCG).
Addressing concerns over whether Nasdaq should be awarded liability protections despite the fact that it was operating as a public enterprise and not as a market regulator, Citi said that the Nasdaq cannot "cloak its actions in immunity."
The letter came ahead of a deadline that allowed companies to send comments to the SEC about the Nasdaq proposal, which was filed with the SEC 46 days ago. It marks the first time Citi has publicly commented on the Nasdaq episode in the three months since the botched IPO.
Facebook's $16 billion IPO was first delayed by 30 minutes following a technical glitch at Nasdaq that sparked a series of erroneous trades and led to hundreds of millions of dollars in losses.
While Citi argues that Nasdaq's all-cash reimbursement plan is insufficient and that the stock exchange should be fully liable for all of the losses, others impacted by the mishandled IPO have expressed enthusiasm for the plan or remained quiet altogether.
A day prior to Citi's 17-page letter to the SEC, rival Citadel sent a much shorter letter that argued the Nasdaq plan should be approved, saying that the plan was "objective and fair" and the portion of money proposed by the exchange would more than offset its losses from the IPO.
In the letter, Citadel said that the Nasdaq problems were "unprecedented" and the exchange was "simply not designed to address problems of this magnitude." The New York-based bank added that it is "entirely appropriate for Nasdaq to establish a special accommodation plan to compensation members for certain losses that directly resulted from this event" and urged the Commission to approve of the filing.
Knight Capital, meanwhile, which estimated in May losses from the IPO of as much as $35 million, has remained quiet on the Nasdaq episode in the days leading up to the SEC deadline. The Jersey City, N.J.-based market maker did not immediately respond to FOXBusiness.com when asked whether it planned to submit a letter to the SEC or publicly comment on the plan.
Nasdaq has long said that it is not required to compensate firms for the Facebook IPO but is doing so voluntarily. The exchange has set out strict rules as to which trades qualify for reimbursement and as a caveat said companies that agree to be compensated will not be allowed to sue the exchange.
Like Citi, Citadel too addressed the debate over liability protections, however it argued that while that issue is important, it is complex and "should be addressed at a later time."
It is unclear at this time when the SEC will make and come forward with a decision.