Citigroup 2Q Results Beat the Street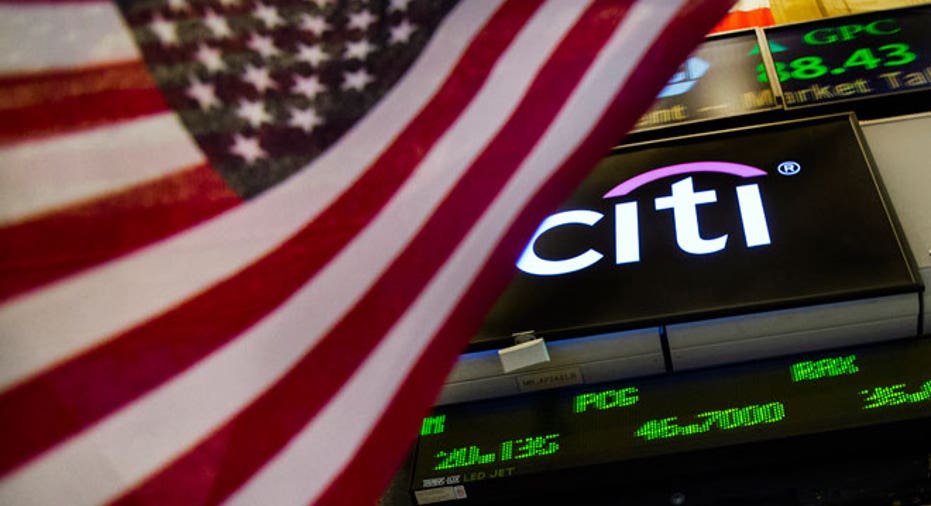 Citigroup (NYSE:C) reported a sharp decline in its second-quarter earnings, reflecting a significant charge connected to a settlement with the U.S. Department of Justice over risky subprime mortgages.
The third-largest U.S. bank agreed to pay $7 billion to resolve the government's investigation into residential mortgage-backed securities that were sold leading up to the financial crisis. The settlement includes a total cash fine of $4.5 billion and consumer relief of $2.5 billion.
Citigroup took a $3.8 billion pretax charge in the latest period. Excluding the write-down, Citigroup's results surpassed Wall Street expectations. Shares jumped 3.5% to $48.66 in recent trading on Monday.
Investors have been keeping a close eye on Citigroup, which had been locked in negotiations with the DOJ. Citigroup has also dealt with accounting fraud discovered at Banamex, a subsidiary in Mexico, while the Federal Reserve turned down Citigroup's request in March to boost its dividend and share buybacks.
Citigroup is the second big bank in the U.S. to reach an agreement with the DOJ, following J.P. Morgan Chase's (NYSE:JPM) $13 billion settlement in November. Bank of America (NYSE:BAC) is currently in negotiations over a possible settlement.
New York-based Citigroup booked a second-quarter profit of $181 million, or three cents a share, well below the year-ago period's $4.18 billion, or $1.34 a share. The company posted adjusted earnings of $1.24 a share, easily beating a consensus estimate of $1.05.
Revenue was down 5.6% at $19.34 billion. On a non-GAAP basis, revenue slid 3.2% to $19.38 billion. Analysts were looking for revenue of $18.93 billion.
"Our businesses showed resilience in the face of an uneven economic environment," chief executive Michael Corbat said, noting that Citigroup grew loans in its core businesses and reduced operating expenses.
Not including the litigation charge, second-quarter operating expenses were cut by about 3% compared to the year-ago period and the first quarter. Citigroup said continuing legal expenses checked in at $402 million, down from $832 million last year and $945 million in the prior quarter.
Like other banks, Citigroup continued to get a boost from stronger credit quality, with the bank's cost of credit falling 15%. But trading revenue again showed weakness, dropping 15%. Fixed-income trading revenue was down 12% at $3 billion. Revenue from equities trading fell 26% to $659 million.
Increases in debt and equity underwriting drove a 16% improvement in investment-banking revenue. Advisory revenue was down 10% from the prior year.
Last week, Wells Fargo (NYSE:WFC) also said credit quality was a boon in the second quarter, and the nation's top mortgage lender is less exposed to softness in trading revenue than other top banks. However, declines in refinancing activity have weighed on results in recent quarters.
Citigroup said its mortgage originations tumbled 64% year-over-year but rose 19% over the first quarter's figures. The consumer banking segment, which includes mortgage lending, recorded a 3.5% decrease in revenue from the same period last year, but revenue ticked 0.9% higher sequentially.
Citi Holdings, which contains assets that the bank has been looking to sell since the financial crisis, posted adjusted earnings of $244 million in the second quarter, the unit's first-ever profit. A year earlier, Citi Holdings lost $591 million.