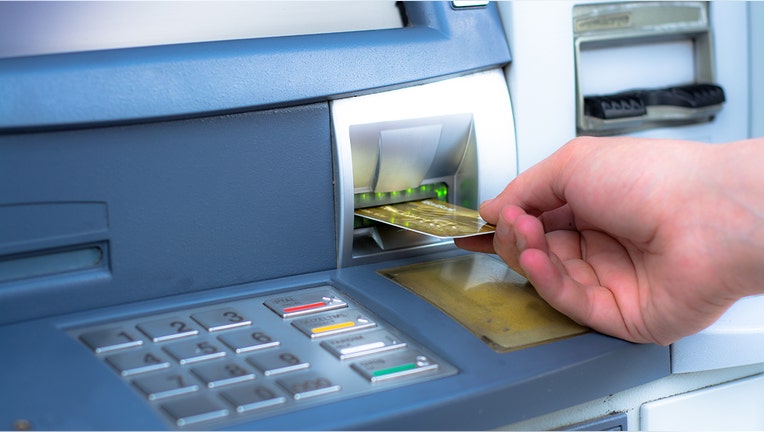 Banks across the country are notorious for slapping ATM users with a third-party fee for using either another bank's cash machine or one that's outside of its network.
And, while this fee will mostly be added on top of another fee, which is typically known an ATM surcharge (charged by the ATM owner), some third-party fees are more expensive than others depending on which city you live in.
According to a new study by DepositAccounts.com, that analyzed checking account fee data from more than 1,700 financial institutions in 50 major markets across the country, Philadelphia has the highest average at $2.58 when it comes to third-party fees.
Other metro areas including Cleveland, Indianapolis, West Palm Beach, Florida and Columbus, Ohio followed as the priciest spots to take out cash. Metro areas such as Oklahoma City, New Orleans, St. Louis, and Kansas City, Kansas were among the cheaper places to retrieve money on-the-go. Oklahoma City had the lowest third-party ATM fee with the average of $1.31.
However, Ken Tumin, an analyst for DepositAccounts.com, says the best way to avoid the fees altogether is to find a bank or a credit union that offers a large ATM network that provides free ATM withdrawals.
Here are the five cities with the highest and lowest ATM fees, according to the report.
Cities with the highest ATM fees
1. Philadelphia
Average cost:  $2.58
2. Cleveland
Average cost:  $2.52
3. Indianapolis
Average cost:  $2.49
4. West Palm Beach, Florida
Average cost: $2.48
5. Columbus, Ohio
Average cost:  $2.45
Cities with the lowest ATM fees
1. Oklahoma City
Average cost: $1.31
2. New Orleans
Average cost: $1.84
3. St. Louis
Average cost: $1.84
4. Kansas City, Kan.
Average cost: $1.87
5. San Antonio
Average cost: $1.94