Citibank Will Stop Collecting $34 Million in Credit Card Debt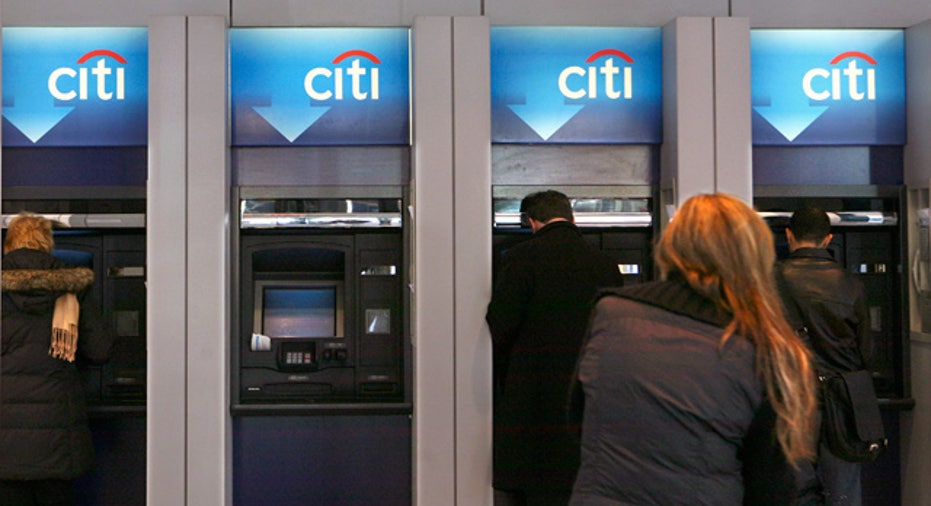 Certain credit card debtors are in for some relief.
Citibank (NYSE:C) has agreed to provide nearly $16 million in consumer relief and forgo collecting on about $34 million in debt held by nearly 7,000 cardholders as part of two enforcement actions taken by the Consumer Financial Protection Bureau.
The CFPB consent orders, released on Tuesday, allege that, from February 2010 until June 2013, Citibank sold credit card debt with inflated interest rates and failed to forward consumer payments promptly to debt buyers, who went on try to collect on 128,809 accounts sold to 16 different debt buyers. For some accounts, Citibank claimed the APR was 29% when it was actually 0%, the CFPB said.
Citibank also allegedly hired two debt collection law firms — Faloni & Associates, LLC, of Fairfield, N.J., and Solomon & Solomon, P.C. of Albany, N.Y. — that went on to alter affidavits filed in New Jersey debt collection lawsuits. The dates of the affidavits, the amount of the debt allegedly owed, or both, were changed after they were executed, a violation of the Fair Debt Collection Practices Act, the CFPB said.
Per the agency, Citibank learned that one of its law firms had altered affidavits back in 2011 and stopped referring new credit card accounts to it. At Citibank's request, a New Jersey court dismissed actions pending as of Sept. 12, 2011, that Citibank identified as involving altered affidavits or incorrect information.
The bank did not admit or deny any of the CFPB's allegations as part of the enforcement action.
"We are pleased to resolve these legacy issues, which impacted a small percentage of customers in the U.S.," the bank said in an email to Credit.com.
Providing Consumer Relief
In addition to the consumer relief — an estimated $4.89 million for roughly 2,100 consumers affected by the purportedly inflated APRs and $11 million in refunds to consumers affected by the allegedly altered affidavits, which has already been paid out — Citibank must pay a $3 million penalty to the CFPB's Civil Penalty Fund. It must also stop selling debt it cannot verify, including protections that prohibit debt buyers from reselling the debt and provide basic consumer information, including the name of the original creditor, the credit agreement and recent account statements.
Solomon & Solomon, P.C., and Faloni & Associates, LLC, also must pay $65,000 and $15,000, respectively, to the CFPB's Civil Penalty Fund. Both firms admitted no wrongdoing as part of the enforcement action.
"Solomon entered into the Settlement Agreement merely to avoid the anticipated costs of defending itself in litigation against the Bureau, which would have likely exceeded the amount of the fine," the law firm said in an email to Credit.com. "Solomon remains committed to providing its clients with high-quality legal services that comply with the law and treat consumers fairly. To that end, Solomon has in place a robust compliance management system that it updates and enhances periodically to keep pace with changes in the law and industry best practices."
Faloni & Associates, LLC did not respond immediately to request for comment.
The CFPB has made debt collection practices a focus in recent years. This past summer, JPMorgan Chase was fined $216 million for selling bad credit card debt and illegally robo-signing court documents. And American Express was fined back in 2012 for illegal credit card debt collection practices.
"Citibank sent inaccurate information to buyers when it sold off credit card debt and it also used law firms that altered court documents," CFPB Director Richard Cordray said in a press release. "Today's action provides redress to consumers who were victimized by slipshod practices as part of our ongoing work to fight abuses in the debt collection market."
Debt Collection 101
Receiving a debt collection notice can certainly prove stressful, but it helps to know your rights. Under the Fair Debt Collection Practices Act, for instance, collectors are required to provide written verification of a debt, can't call too early in the morning or too late at night and must honor a written request to cease communications (Note: This request will make the collector, but not the debt itself, go away). You can find a debt collections crash course here.
Remember, too, if a collection account does appear on your credit report, it will impact your credit scores. (You can see how collection accounts may be affecting your credit score by viewing your free credit scores, updated each month, on Credit.com.) If you do have a collection account appear on your credit, but believe the information is wrong, you can dispute it with the major credit bureaus. (You can find a guide on how to dispute errors here.)
More from Credit.comWhat's a Good Credit Score?How to Get a Credit Card With Average CreditDoes a Debt Expire?
This article originally appeared on Credit.com.
Jeanine is an editor and reporter at Credit.com. Prior to joining us, Jeanine's work was featured by TheStreet, Newsweek, Business Insider, Yahoo Finance, MSN, Fox Business, Forbes, CNBC and various other online publications. Follow her at @JeanineSko More by Jeanine Skowronski