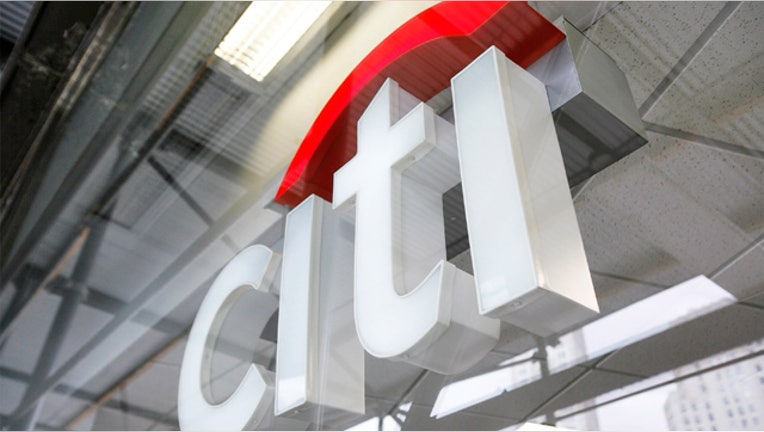 Citigroup Inc, (NYSE:C) the third biggest U.S. bank by assets, reported a 16 percent jump in quarterly profit, beating analysts' estimates, as legal and restructuring costs plunged.
Citi has been cutting costs and simplifying its structure by selling retail operations in a number of countries, shrinking its U.S. branch network and selling non-core businesses.
The bank's shares rose about 2 percent to $54 in premarket trading on Thursday.
Legal and restructuring costs plunged to $403 million in the first quarter ended March 31 from $1.16 billion a year earlier.
Like other Wall Street banks, Citi has been hit by high legal expenses related to bad mortgage dealings and trading scandals in the aftermath of the financial crisis.
The bank has exited or is exiting consumer businesses in countries including Japan, Turkey, Czech Republic and Hungary.
"While some businesses faced revenue headwinds, we grew loans and deposits in our core businesses and gained wallet share among our target clients," Chief Executive Mike Corbat said in a statement on Thursday.
Corbat aims to use Citi's streamlined structure to return more capital to shareholders. He made progress toward that goal in March when the Federal Reserve approved his plans to raise dividends and buy back shares.
Citi's return on assets was 1.05 percent in the first quarter, higher than Corbat's target of at least 0.9 percent for the year.
The bank's tier-1 common equity capital ratio rose to 11 percent from 10.6 percent in the fourth quarter as it used $1.2 billion of deferred tax assets.
Citi had put a lot of legal and restructuring costs behind it in the fourth quarter, recording about $2.9 billion in legal expenses and $600 million of restructuring charges.
Adjusted net income rose to $4.82 billion, or $1.52 per share, in the first quarter from $4.15 billion, or $1.30 per share, a year earlier.
Analysts on average had expected earnings of $1.39 per share, according to Thomson Reuters I/B/E/S.
Total adjusted revenue fell 2 percent to $19.81 billion.
Citi's revenue from fixed income trading fell 11 percent to $3.48 billion. In contrast, Goldman Sachs Group Inc <GS.N> and JPMorgan Chase & Co <JPM.N> reported higher revenue from bond and currency trading in the quarter.