Citi Profit Falls 32% in 1Q, But EPS Tops Views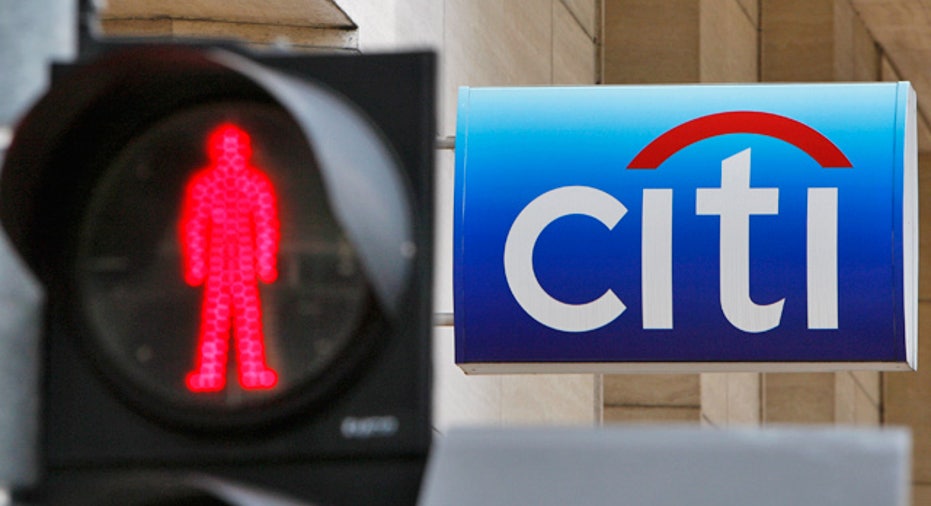 Citigroup (NYSE:C) disclosed a 32% drop in first-quarter profits on Monday, but the banking giant's earnings managed to narrowly surpass Wall Street's expectations.
Citi said it earned $3.0 billion, or 10 cents a share, last quarter, compared with a profit of $4.4 billion, or 15 cents a share, a year earlier. Analysts had been calling for EPS of 9 cents.
The New York-based financial conglomerate's revenue slid 22% to $19.7 billion amid weaker results in its securities and trading businesses. Wall Street had been anticipating stronger revenue of $20.55 billion.
Citi continues to benefit from the improving credit environment as its credit-loss provisions declined to $3.18 billion, compared with $8.2 billion a year earlier and $4.84 billion the previous quarter.
"After a full year of profitability, we continue to make progress in 2011 by executing our strategy with discipline," CEO Vikram Pandit said in a statement. "Citi Holdings losses continued to decrease; we are investing in our core businesses in Citicorp; our capital strength improved; and the mix of revenues reflects the diversity of our businesses and our depth in both the emerging and developed markets."
Citi Holdings assets shrunk to $337 billion, tumbling $166 billion from the year before.
Shares of Citi gained 1.13% to $4.48 Monday morning even as most of Wall Street sold off after Standard & Poor's downgraded its outlook on the U.S. credit rating to "negative" from "stable."