CIT Posts Net Income of $162M in 1Q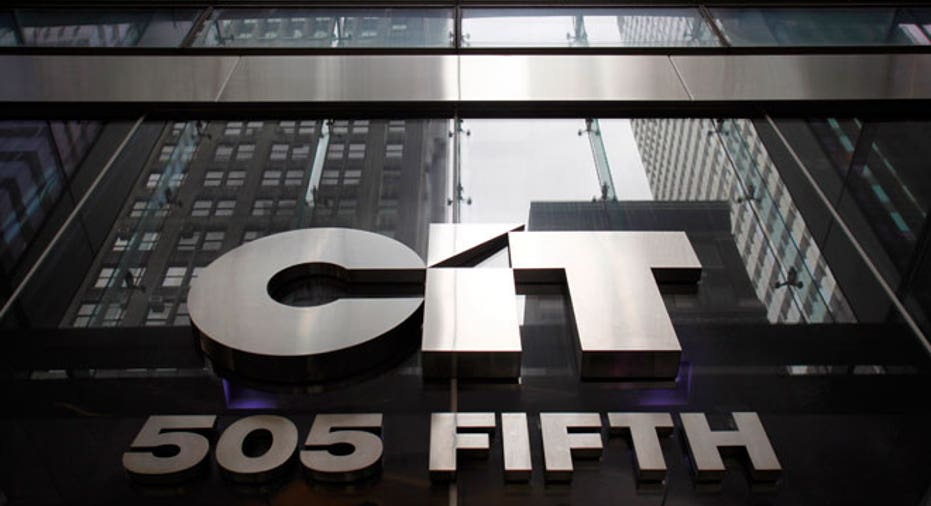 CIT Group Inc, a small-business lender operating under Federal Reserve supervision since emerging from bankruptcy, reported a lower-than-expected quarterly profit due to a 17% drop in its interest income.
The company's net income was $162.6 million, or 81 cents per share, in the first quarter, compared with a loss of $427 million, or $2.13 per share, a year earlier when the company spent more on servicing its long-term debt.
Analysts on average expected earnings of 88 cents per share, according to Thomson Reuters I/B/E/S.
Total interest income fell to $355.8 million from $426.3 million a year earlier.
The company, led by former Merrill Lynch Chief Executive John Thain, set aside $19.5 million for bad loans in the first quarter, up from $100,000 in the fourth quarter. CIT had set aside $42.6 million for credit losses a year earlier.
Total deposits at CIT Bank grew to $10.6 billion in the latest quarter, up from $6.7 billion a year earlier. CIT lends to small and medium-sized businesses that do not qualify for traditional bank credit.
Thain, who has been CEO since February 2010, has been aggressively cutting the company's high-cost debt as part of his turnaround strategy.
CIT has eliminated or refinanced more than $30 billion of expensive debt since emerging from bankruptcy in 2009 and has created an online retail bank to gather inexpensive deposits.
However, the company still has about $22 billion in long-term debt -- close to three times its market capitalization of $8.38 billion.
The lender has been operating under an agreement with the U.S. Federal Reserve that has prevented it from buying back stock or paying a dividend without approval.
CIT shares closed at $41.45 on the New York Stock Exchangeon Monday.