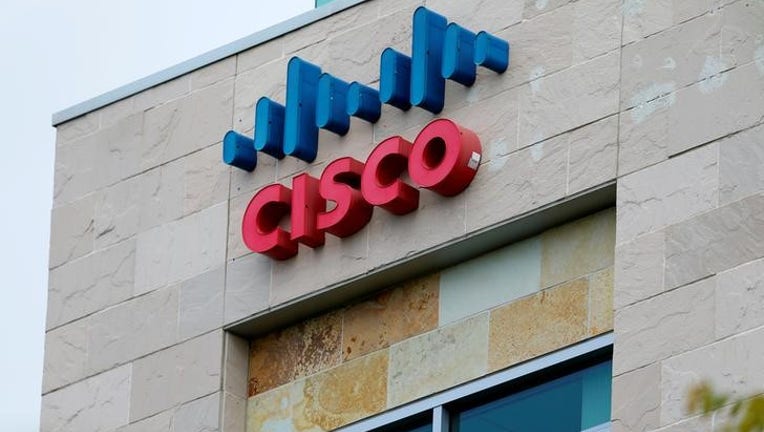 BlackRock Inc. has nominated Cisco Systems Inc. leader Chuck Robbins as a director, making him the first technology chief executive on the board of the world's largest money manager.
The expected election of Mr. Robbins at BlackRock's May 25 annual meeting comes ahead of the firm's expanded reliance on highly sophisticated technology. In one example, BlackRock has long commercialized an internal risk-management system known as Aladdin but is increasingly seeking new ways for its own investors and customers to use it.
The risk-management and technology platform has more than 180 customers and nearly $20 trillion in assets, BlackRock President Rob Kapito said at an investor conference this February.
The $5.1 trillion money manager announced the recruitment of Mr. Robbins Wednesday. Two older board members are also expected to depart this spring, according to a person familiar with the matter. Leaving the board at that time will be Thomas H. O'Brien, a retired CEO of PNC Financial Services Group Inc., and David H. Komansky, a retired CEO of Merrill Lynch & Co.
The 51-year-old Mr. Robbins has run Cisco, a Silicon Valley network-equipment giant, since 2015 and currently doesn't have any outside corporate board seats.
For BlackRock's Aladdin system specifically, firm leaders are currently pitching the technology for risk assessment in the wealth management industry, improved Wall Street plumbing through custodians and digitizing money management for retail investors.
"At BlackRock, technology is rapidly transforming how we invest, measure risk, distribute our products, and run our operations." said Laurence Fink, the firm's chairman and CEO, in a statement.
Mr. O'Brien, who turned 80 earlier this year, has been BlackRock's lead independent director. His successor in that powerful post will be fellow director Murry S. Gerber, a former CEO of EQT Corp., according to a person familiar with the situation, the person familiar with the situation said.
Following this year's annual meeting, the BlackRock board will have 18 members. Mr. Robbins will represent the sixth new independent director added since 2012.
Further board turnover looms.
Under BlackRock's governance guidelines, directors must retire at age 75 -- unless they had reached 70 years old as of July 2013. Messrs. O'Brien, Komansky and two other board members were over 75 as of its April 2016 proxy statement. All but one had been a BlackRock director for at least a decade.
BlackRock and other institutional investors have raised questions whether long-tenured directors serve shareholders' best interests. BlackRock revised its U.S. voting guidelines in early 2015 to signal that it might oppose directors with long tenure, among other perceived shortcomings.