Cisco Soars 4% After 3Q Beat; CEO Sees 'Good Signs' in U.S., Overseas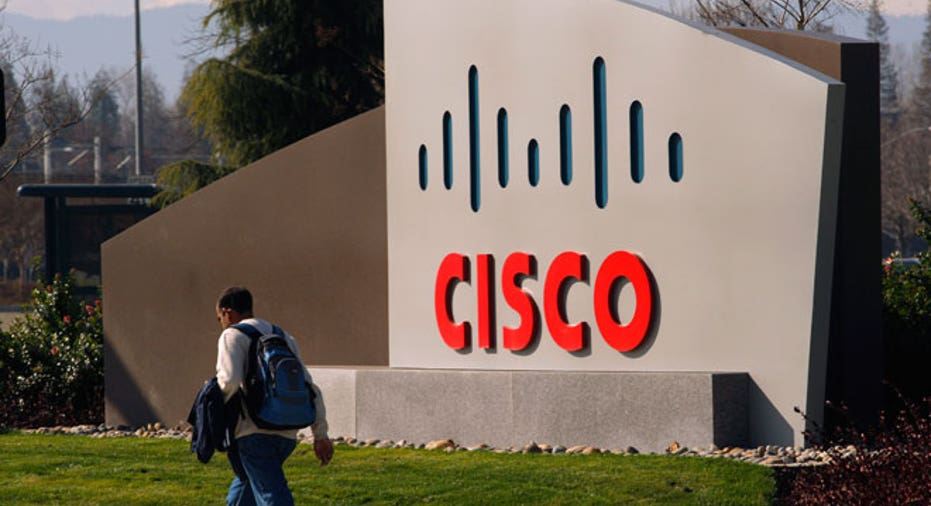 Despite concerns about global growth, tech bellwether Cisco Systems (NASDAQ:CSCO) revealed a stronger-than-expected 14.5% jump in fiscal third-quarter profits on Wednesday and sounded a cautiously optimistic note about the economic outlook.
Shares of networking equipment maker rallied more than 4% in after-hours action on the double beat.
Cisco said it earned $2.5 billion, or 46 cents a share, last quarter, compared with a profit of $2.2 billion, or 40 cents a share, a year earlier.
Excluding one-time items, it earned 51 cents a share, exceeding the Street's view by two pennies.
Marking its ninth consecutive quarter of growth, net sales gained 5.4% to $12.2 billion, narrowly topping estimates from analysts for $12.18 billion.
"Cisco is executing at a very high level in a slow, but steady economic environment," CEO John Chambers said in a statement.
Due to its exposure to corporate spending and its early look at the second quarter of the calendar year, investors closely track Cisco's results and guidance.
"We are starting to see some good signs in the U.S. and other parts of the world which are encouraging," said Chambers. "We have the right products, the right solutions and our customers are coming to us to solve their biggest business problems. The pace of change is increasing and Cisco is well positioned."
Cisco said it spent about $860 million to buy back approximately 41 million shares of its common stock during the quarter, leaving $4.3 billion in repurchase authorization remaining.
Shares of San Jose-based Cisco climbed 4.81% to $22.24 in extended trading on Wednesday, putting them in position to build on their gain of about 8% in 2013.