Cisco Slips as Analysts Respond to Gloomy Guidance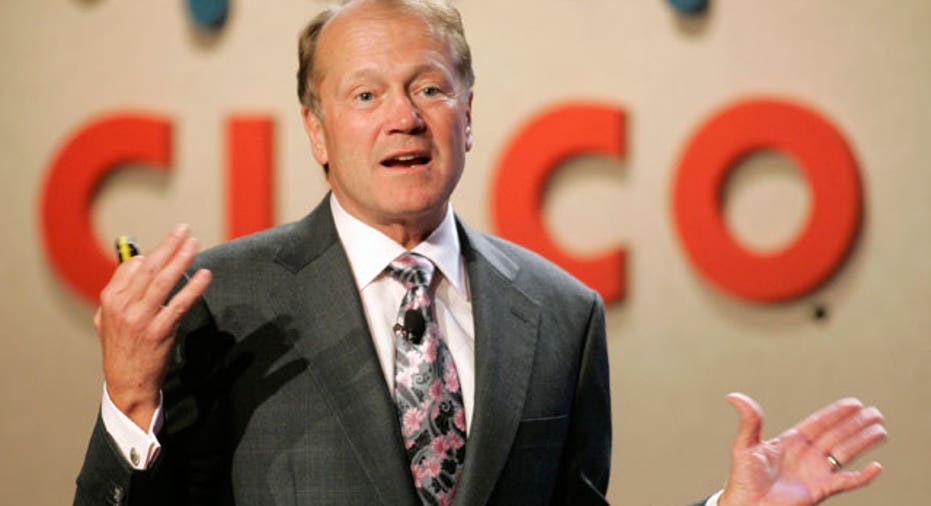 Shares of Cisco Systems (NASDAQ:CSCO) slumped more than 4% Thursday morning as the tech bellwether's cautious guidance triggered a slew of analyst downgrades.
Late Wednesday the world's largest networking equipment maker forecasted fiscal fourth-quarter sales would be flat to up just 2%, translating to a range of $10.84 billion to $11.05 billion. That would trail the Street's view of $11.59 billion.
Cisco's weaker-than-expected guidance overshadowed an earnings beat for the prior quarter.
In response, analysts issued negative notes on Cisco. For example, Canaccord Genuity downgraded Cisco to "hold" from "buy" and Baird cut it to "neutral" from "outperform."
"The company is a tanker ship that will require multiple quarters to fix its long-term financial model," brokerage Gleacher & Co. wrote in a note, according to Reuters.
Cisco also announced plans Wednesday to start a global restructuring that will eliminate jobs and save about $1 billion a year.
Barclays and Baird analysts lowered their price target on Cisco to $20 from $22, while Gleacher cut its target to $17 from $18.
Cisco's stock took a hit on the negative sentiment, dropping 4.72% to $17.78 early Thursday. As of Wednesday, the stock was off 12% in 2011 and had lost one-third of its value from a year ago.
According to Dow Jones Newswires, Citigroup analysts noted the Cisco troubles won't be good for third-party electronics makers that rely on the company for a chunk of their sales, including Jabil (NYSE:JBL) and Smart Modular (NASDAQ:SMOD).