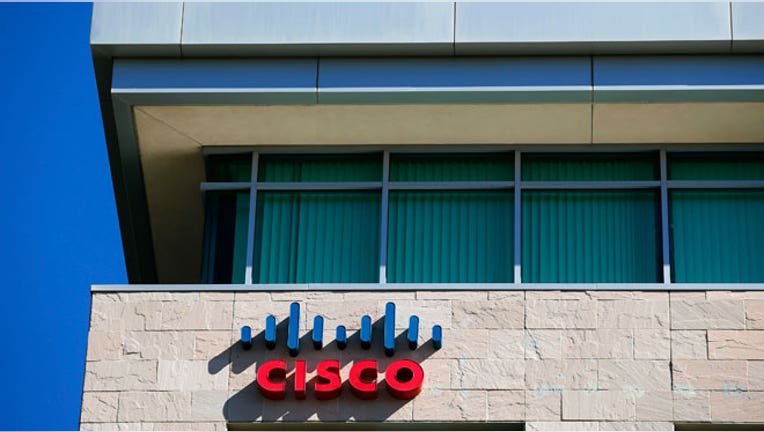 Shares of Cisco Systems (NASDAQ:CSCO) crumbled 13% Thursday morning as Wall Street expresses alarm over the tech giant's quarterly earnings miss and most disappointing guidance since the financial crisis.
The ugly report and outlook from the networking gear maker highlights the impact of the U.S. government shutdown on corporate earnings as well as the uncertain economic outlook.
Cisco spooked investors by projecting fiscal second-quarter sales would slide 8% to 10%, which is much worse than projections from analysts for an increase of 4%. The company sees EPS of 45 cents to 47 cents, compared with the Street's view of 52 cents.
Goldman Sachs (NYSE:GS) said the 13 percentage point difference between the midpoint of Cisco's sales estimate and consensus estimates represents its biggest guidance miss since the 2008-2009 crisis.
Citing "reduced confidence in the near-term trajectory," Goldman analyst Simona Jankowski removed Cisco from the bank's conviction buy list. Jankowski cut Cisco to "buy," lowered the 12-month price target to $25 from $30 and trimmed earnings estimates for fiscal 2014, 2015 and 2016.
Jankowski said about a third of the shortfall in sales guidance was due to macro factors, including the government shutdown and emerging market difficulties. The rest of the revenue outlook disappointment was tied to company-specific factors such as competition from Juniper Networks (NASDAQ:JNPR) and Alcatel-Lucent (NYSE:ALU), the analyst said.
Frank Calderoni, Cisco's chief financial officer, also told Reuters the company was hurting from a political backlash fueled by the National Security Agency surveillance scandal. He said the biggest impact from the NSA fallout was felt in China and other emerging markets.
The ugly outlook also prompted Deutsche Bank (NYSE:DB) to downgrade Cisco to "hold" from "buy" and Wedbush Securities to cut its rating to "neutral" from "outperform."
Reporting after Wednesday's closing bell, Cisco posted non-GAAP EPS of 53 cents, trailing forecasts for 51 cents. Revenue came in at $12.1 billion, missing the Street's view of $12.36 billion. Orders were also disappointing, coming in $600 million to $700 million below forecasts from analysts.
"While our revenue growth was below our expectation, our financials are strong, our strategy is strong and our innovation engine is executing extremely well," Cisco CEO John Chambers said in a statement.
Cisco helped offset dissatisfaction over the results and outlook by announcing a new $15 billion buyback plan.
UBS (NYSE:UBS) analyst Amitabh Passi said Cisco is "in the penalty box" and cut the stock's price target by $2 to $26.50, but isn't willing to give up on the stock yet. Passi kept a "buy' rating on Cisco, noting the company's margins remain "remarkably resilient even in the face of a tepid revenue outlook."
Passi believes Cisco's shares "remain attractive at these levels" due to the stable margins, 3% dividend yield, 2% annual return from buybacks and 10% free cash flow yield.
San Jose-based Cisco was easily the worst performer on the Dow Industrials Thursday morning, diving 12.57% to $20.98 in recent action. The selloff slashes Cisco's 2013 gain to less than 7%.