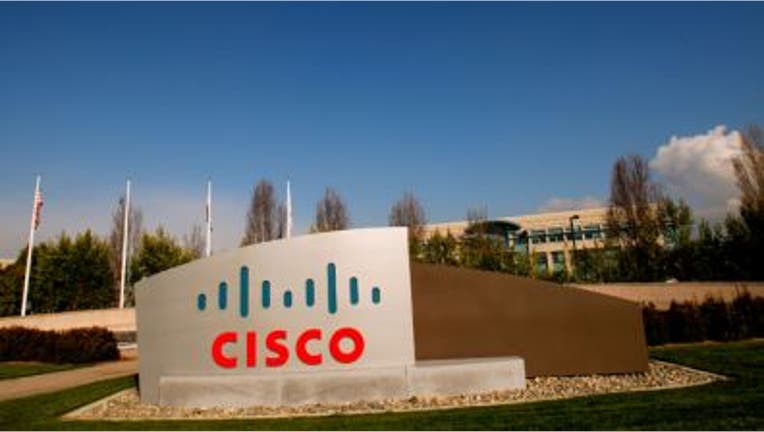 Cisco Systems (NASDAQ:CSCO) offered a mixed fiscal first quarter earnings report Wednesday, beating Wall Street's forecasts for earnings but missing on revenue.
The computer networking giant's shares fell more than 3% in after-hours trading to $23.25.
Cisco reported earnings of 53 cents an adjusted share on revenue of $12.1 billion. Forecasts had projected earnings of 51 cents on revenue of $12.35 billion. The numbers were up from a year ago, however, when Cisco reported earnings of 48 cents on revenue of $11.9 billion.
"While our revenue growth was below our expectation, our financials are strong, our strategy is strong and our innovation engine is executing extremely well," Cisco CEO John Chambers said in a statement.
Cisco also announced it would add up to $15 billion to its stock buyback program. The company had previously announced it would buy back up to $82 billion of its common stock.
The first quarter results included pre-tax charges of $237 million related to Cisco's announcement earlier this year that it would lay off 4,000 workers, and a pre-tax charge of $257 million related to compensation expense tied to Cisco's acquisition of the remaining interest in Insieme Networks.
Including these charges, Cisco earned 37 cents per share last quarter.
Ahead of the report analysts had predicted Cisco's numbers might be down, citing a loss of business due to the 16-day partial government shutdown in October. The federal government is a major client of Cisco's networking services. But Cisco's earnings report made no mention of the shutdown and it appears to have not been a major factor for the company.
In a conference call late Wednesday, Chambers said the shutdown had a $50 million impact on Cisco's quarterly results, according to Dow Jones Newswires.
Cisco had projected in August that its revenue would climb 3% to 5% in the first quarter. The $1.8 billion increase represented just a 1.8% increase.