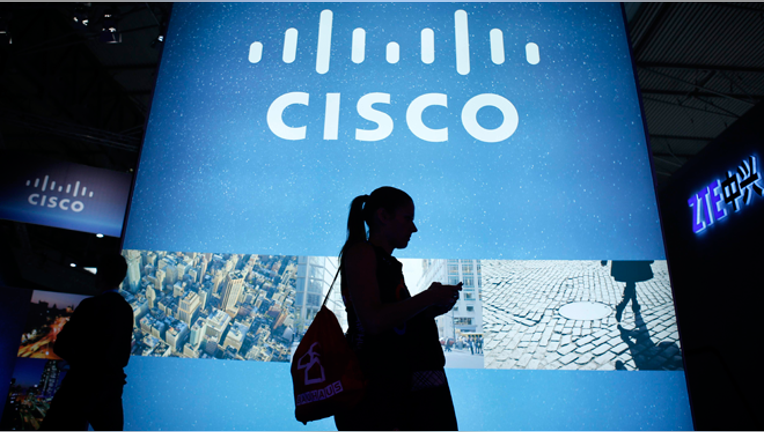 Network equipment maker Cisco Systems Inc (NASDAQ:CSCO) reported stronger-than-expected quarterly revenue and profit as demand for switching equipment and routers helped to make up for weak spending by the company's traditional telecom customers.
Cisco, whose shares were up 1.5 percent in extended trading on Wednesday, has been trying to make a transition toward a new cycle of high-end switches and routers.
The switching business, which makes products that handle traffic at large internet data centers, brought in about 39 percent of Cisco's total hardware revenue in 2014, while the router business accounted for about 21.2 percent.
Revenue from Cisco's hardware business rose 7.8 percent to $9.08 billion in the company's second quarter ended Jan. 24.
Revenue from services, which includes the company's software and cloud offerings, rose 4.6 percent to $2.86 billion.
Subscriptions generate more predictable recurring revenue than hardware sales. The services business is also less likely to suffer from sudden shifts in demand.
The quarter showed the best balance of growth across all of the company's geographies, products and segments, Chief Executive John Chambers said in a statement.
Cisco forecast an adjusted profit of 51-53 cents per share for the current quarter, in line with analysts' estimates.
The company also forecast revenue growth of 3-5 percent.
"The momentum in the business feels good..." Chief Financial Officer Kelly Kramer said.
Cisco, which raised its quarterly dividend by 2 cents to 21 cents, said its net profit rose to $2.4 billion, or 46 cents per share, in the quarter from $1.43 billion, or 27 cents per share, a year earlier.
Total revenue rose 7 percent to $11.94 billion.
On an adjusted basis, the company earned 53 cents per share.
Analysts on average had expected earnings of 51 cents per share on revenue of $11.8 billion.
Cisco's shares closed at $26.93 on the Nasdaq.
(Reporting By Arathy S Nair and Anya George Tharakan in Bengaluru; Editing by Ted Kerr)