Cisco Names Chuck Robbins as Next CEO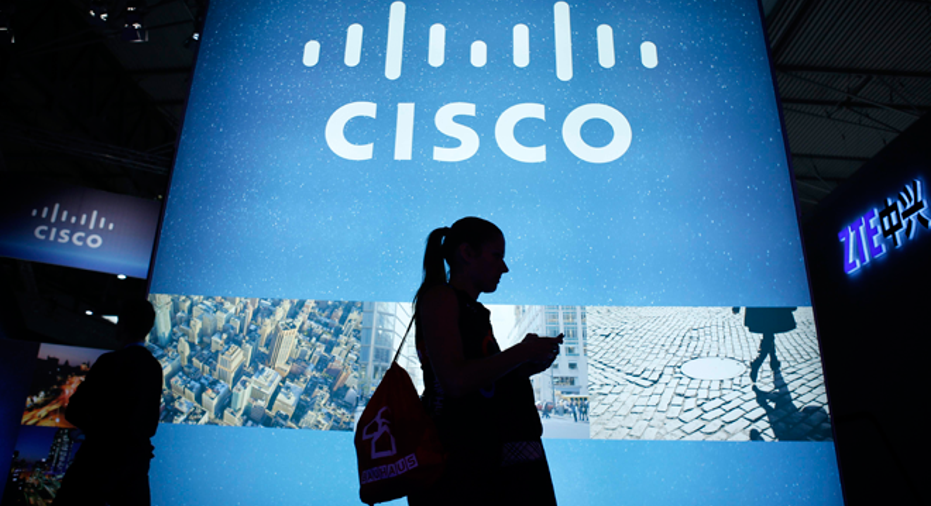 Cisco Systems Inc. said Chief Executive John Chambers will step down this summer as head of the networking giant, after 20 years in the post, and named longtime sales executive Chuck Robbins to succeed him.
Mr. Chambers's departure as CEO, effective July 26, will end the tenure of one of Silicon Valley's best-known executives and one of its longest-serving CEOs who wasn't a founder of the company. He built Cisco into the world's largest provider of routers, switches and other equipment that provides vital plumbing for the Internet and helped fuel the extraordinary growth of the Web.
For a brief time in early 2000, Cisco was the most valuable company in the world, with a market capitalization exceeding $500 billion. But the company suffered after the Internet-stock bubble burst, and has never regained its prior heights.
Mr. Chambers, 65 years old, will become Cisco's executive chairman. In that position, the company said, he will support Mr. Robbins, work with the company's customers and take a leading role in helping countries digitize their operations.
The appointment ends years of speculation about succession at the company, which is the world's largest maker of networking equipment.
Mr. Robbins, 49, joined Cisco in 1997. He was most recently Cisco's senior vice president of world-wide operations, a position that put him in charge of sales and relations with corporate partners that Cisco said drives $48 billion in revenue for the company.
His selection comes as something of a surprise, as other Cisco executives have achieved higher prominence in recent years. Among internal candidates, most analysts considered Cisco President Robert Lloyd the front-runner.
Cisco said Mr. Robbins has helped drive a series of strategy decisions at the company and recently led moves such as the company's diversification into computer-security products.
"This is the perfect time for Chuck Robbins to become Cisco's next chief executive officer," Mr. Chambers said in prepared remarks.
Carol Bartz, Cisco's lead independent director, said she had the opportunity to watch Mr. Robbins grow as a leader at Cisco over the past 17 years and is "convinced there is no better leader for Cisco today."
Mr. Robbins, in prepared remarks, said he was honored and humbled to lead Cisco at a time of great disruption in the industry.
The long-anticipated succession comes as the company has been cutting jobs and overhauling its flagship line of networking hardware in response to increasing competition, reduced purchasing by telecommunications carriers and lower demand in China. Recent technology disruptions include a move to what the industry calls software-defined networking, a trend that reduces customers' reliance on specialized hardware to connect computers to each other and to the Internet.
After several quarters of weak financial results, Cisco in February posted a 67% jump in second-quarter net income, including a gain on restructuring a joint venture, on a 7% revenue rise and lifted its dividend by 10.5%
Shares, up 27% over the past year, were recently trading up 12 cents to $29.25.
Mr. Chambers joined Cisco in 1991 and became CEO in 1995. He pushed the company to grow by acquisitions that took Cisco into many new segments of the networking business as well as other new markets.
The strategy helped Cisco attain a stratospheric $557 billion market value during the Internet bubble. The company's shares soon came to back earth after the stock market tanked in 2000; Cisco's current market value stands at about $150 billion.