Cisco Heads South as Earnings Fail to Silence Skeptics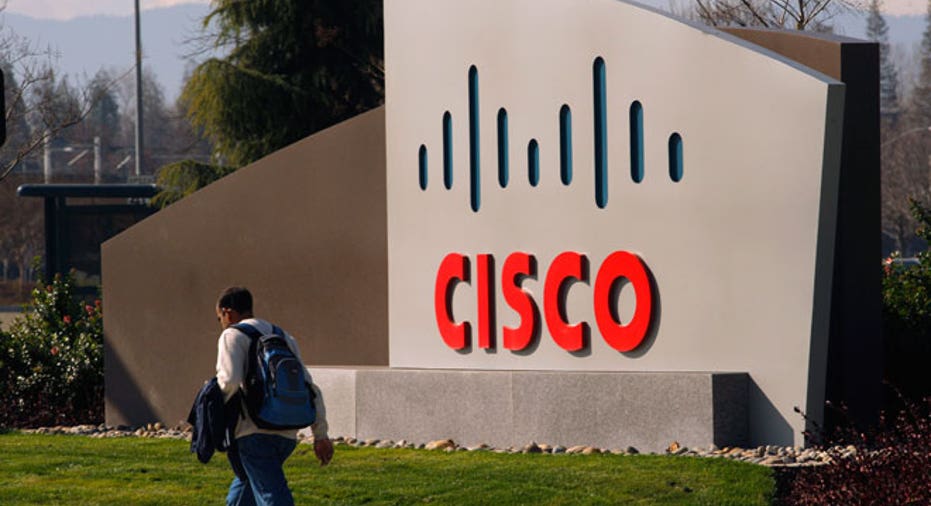 Shares of Cisco Systems (NASDAQ:CSCO) retreated 4% and were the worst performer on the Dow Industrials on Thursday as investors fret over the tech giant's disappointing orders and deteriorating margins.
The negative stock reaction a day after the networking equipment maker reported results comes in the face of earnings and revenue that narrowly exceeded expectations.
Yet Cisco's earnings beat did little to stem concerns about the slumping global demand the company is grappling with.
Analyst reaction to Cisco's results was mixed. Deutsche Bank (NYSE:DB) trimmed its price target to $24 from $25 and kept a "hold" rating on the stock amid disappointment over order weakness.
However, Cantor Fitzgerald reaffirmed its "buy" rating on Cisco and upped its price target to $27.50 from $26.00.
In a note to clients, Cantor analyst Brian White acknowledged that "end market demand remains challenging and Cisco is still undergoing transitions," but he was encouraged by management's tone on the conference call. "We believe the ramp of new product innovations are building the foundation for improvement" in fiscal 2015, White wrote.
Likewise, BMO Capital Markets maintained an "outperform" rating and $25 target on Cisco.
"We are sticking with the stock here as we believe the model is derisked, orders could translate into better revenues in a few quarters, and valuation appears attractive," BMO analyst Tim Long wrote in a note to clients.
Cisco reported consolidated margins of 61.3%, which missed the Street's view 61.9% and was at the lower end of the company's own guidance. Analysts said product margins were at the lowest level of the past 10 years.
On the other hand, Cisco posted non-GAAP profits of 47 cents a share that topped the Street's view by a penny. Revenue fell 8% to $11.16 billion, compared with consensus calls from analysts for $11.03 billion.
During a conference call with analysts, Cisco projected fiscal third-quarter revenue of between $11.2 billion and $11.5 billion, which is not far from the Street's view of $11.3 billion.
Still, shares of San Jose-based Cisco were recently off 4.44% to $21.84, leaving them down 2% on the year and easily the worst Dow performer on Thursday.