Cisco First-Quarter Results Top Street View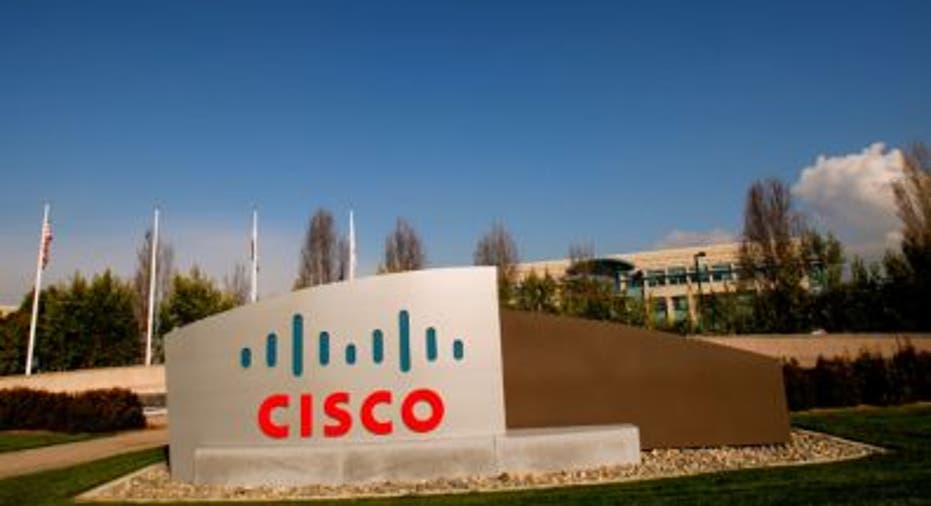 Cisco Systems, Inc. (CSCO) posted better-than-expected fiscal first-quarter earnings and revenue, prompting shares to rally about 1% in after-hours trading.
The networking-equipment maker said net income fell 7.9% during the quarter to $1.8 billion, or 33 cents a share, compared with year-ago profit of $1.9 billion, or 34 cents a share.  On an adjusted basis, earnings rose 2.4% to 43 cents a share, up from year-ago earnings of 42 cents a share.
Net sales rose 4.7% to $11.26 billion, up from last year's revenue of $10.75 billion.  First quarter service sales rose to $2.3 billion, up from $2 billion last year, as product sales rose to $8.95 billion up from $8.7 billion in the year-ago quarter.
The results easily beat expectations; analysts had predicted earnings of 39 cents a share on revenue of $11.02 billion, according to a poll by Thomson Reuters.
"We've completed the majority of our restructuring and have organized Cisco to successfully execute against our strategy of providing intelligent networks, architectures and integrated products that solve customers' business problems," said John Chambers, Cisco Chairman and CEO in a statement. "Even in times of limited capital spending, intelligent networks are being deployed to drive new business, revenue and consumption models, enable new customer and employee experiences, and drive efficiencies."
The company disclosed that it spent $1.5 billion to buy back 100 million shares of common stock during the fiscal first quarter, under its existing buyback program, at an average price of $15.37 a share.  Cisco has bought back a total of 3.6 billion common shares since its buyback program commenced.
Shares of Cisco fell 70 cents or 3.82% on Wednesday, closing at $17.61 a share.  The stock was up 21 cents or 1 % in after-hours trading.