Cisco Discloses Plans to Cut 4K Jobs After Slight 4Q EPS Beat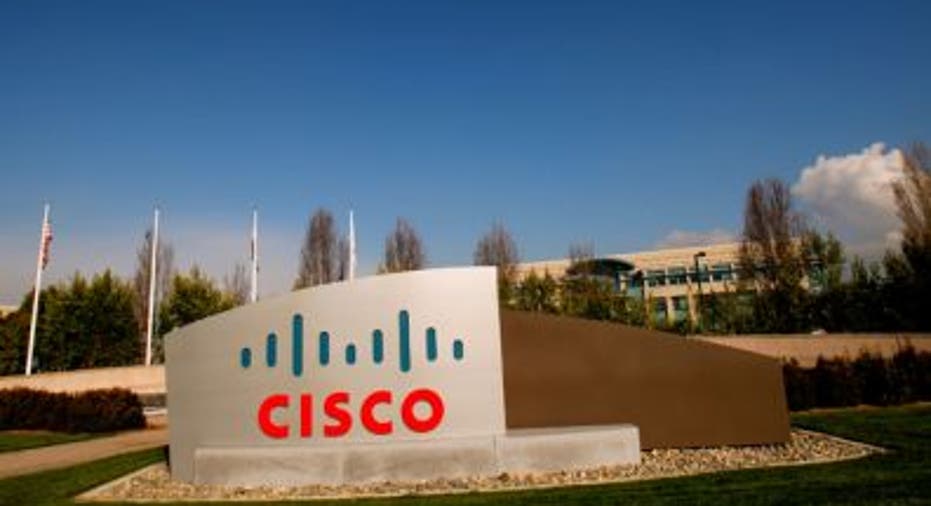 Cisco narrowly topped forecasts on Wednesday by posting an 18.4% jump in fiscal fourth-quarter profits, but the tech company's revenue growth failed to impress investors and it disclosed plans to slash 4,000 jobs.
Shares of the San Jose-based networking giant tumbled 10.5% in after-hours action on the latest developments. Cisco also issues cautious guidance for the ongoing first quarter.
During a conference call with analysts, Cisco said it plans to cut about 4,000 positions, representing approximately 5% of the company's total workforce.
The company said it earned $2.3 billion, or 42 cents a share, last quarter, compared with a profit of $1.9 billion, or 36 cents, a year earlier
Excluding one-time items, it earned 52 cents a share, a penny ahead of the Street's view.
Revenue rose 6% to $12.4 billion, essentially matching consensus calls from analysts for $12.41 billion.
"My confidence in our ability to be the No. 1 IT company is increasing," Cisco CEO John Chambers said in a statement. "Now, more than ever, our customers and our partners want Cisco's help navigating the inconsistent global landscape successfully."
Looking ahead, Cisco said it expects to post non-GAAP EPS of 50 cents to 51 cents in the fiscal first quarter, compared with the Street's view of 51 cents.
Revenue is expected to grow 3% to 5%, implying a range of $12.23 billion to $12.47 billion. By comparison, Wall Street had been looking for sales of $12.45 billion.
During the fourth quarter, Cisco's product revenue increased 6.4% to $9.74 billion, compared with the Street's view of $9.7 billion. Services sales 5.5% to $2.68 billion, trailing consensus calls for $2.73 billion.
Shares of Cisco dropped 10.28% to $23.66 in extended trading on Thursday. The bar had been set high as the shares had soared 34.2% on the year as of the closing bell, compared with 18% for the S&P 500.
Cisco enjoyed a 12.5% post-earnings pop in May after revealing stronger-than-expected results and a cautiously optimistic guidance.