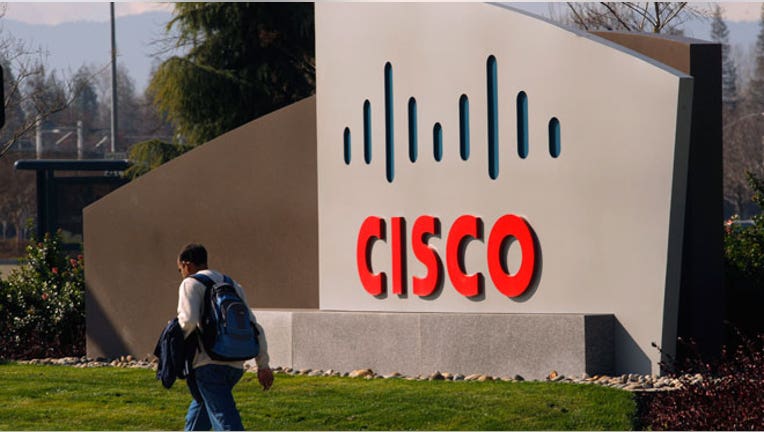 Cisco Systems (NASDAQ:CSCO) shares rose in after hours trading Wednesday after the tech bellwether reported solid quarterly results that beat estimates and raised its dividend 75%.
For the period ended July 28, Cisco, which makes large computer network systems, reported earnings of 47 cents a an adjusted share, up from 22 cents a during the same quarter a year ago. Revenue rose 4% to $11.7 billion.
Both earnings and revenue figures beat analysts estimates.
Cisco also boosted its dividend to 14 cents from 8 cents.
The company's shares rose 3% to $17.86 after hours after closing up 1% at $17.35.
"As a result of our strong performance, continued execution on our plan to deliver profitable growth, and commitment to shareholders, for the full fiscal year, we delivered revenue growth of 7% as well as a record year in revenue and earnings per share," Cisco Chairman and CEO John Chambers said in a statement.
Cisco, like many of its technology peers, is just now crawling out of the downturn caused by the financial crisis of 2008. After a year-long streak of quarterly year-over-year declines, Cisco said it has posted three consecutive quarters of higher earnings.
Cisco announced a restructuring last year to streamline costs and operations and to focus on its core businesses. The company said the shift has started to pay off with lower operating costs and that has contributed to its rise in earnings.
The company said cash flows from operations were $3.1 billion for the fourth quarter of fiscal 2012, compared with $3 billion for the third quarter of fiscal 2012 and $2.8 billion for the fourth quarter of  fiscal 2011.