Cisco 3Q Profit Falls But Tops Views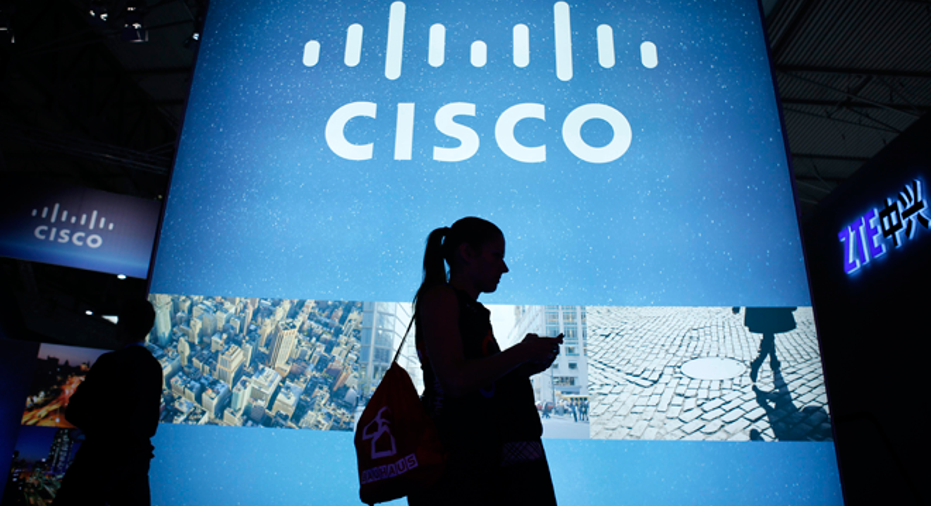 Cisco's (NASDAQ:CSCO) third-quarter earnings fell 12%, but the maker of network equipment still managed to surpass Wall Street expectations.
After the closing bell on Wednesday, Cisco reported net income of $2.2 billion, or 42 cents a share, compared to $2.5 billion, or 46 cents a share, in the year-ago period. Excluding one-time items, adjusted earnings were flat at 51 cents a share.
Revenue slipped 5.5% to $11.5 billion.
Analysts expected Cisco to report an adjusted profit of 48 cents a share on revenue of $11.4 billion.
Shares rallied 7.2% to $24.46 in after-hours trading. Through Wednesday's close, Cisco is up 1.7% on the year.
Cisco, which makes routers, switches and other Internet gear, has benefited of late from a growing lineup of servers. Last year, the company warned that growth would likely slow and moved to slash 5% of its workforce.
San Jose, Calif.-based Cisco has also said the Internet of Everything, the company's way of referring to wireless connectivity for everyday products, would serve as a tailwind in the near future. Cisco plans to invest $1 billion over the next two years to build an expanded cloud-computing business.
In the latest period, product revenue checked in at $8.82 billion, down 7.7%. Service revenue climbed 2.6% to $2.73 billion.
Gross margin was 60.7% versus 61.5% a year earlier. Operating expenses dropped 2.2% to $4.46 billion, although spending on research and development rose slightly.