Cisco 3Q Earnings, Revenue Top Expectations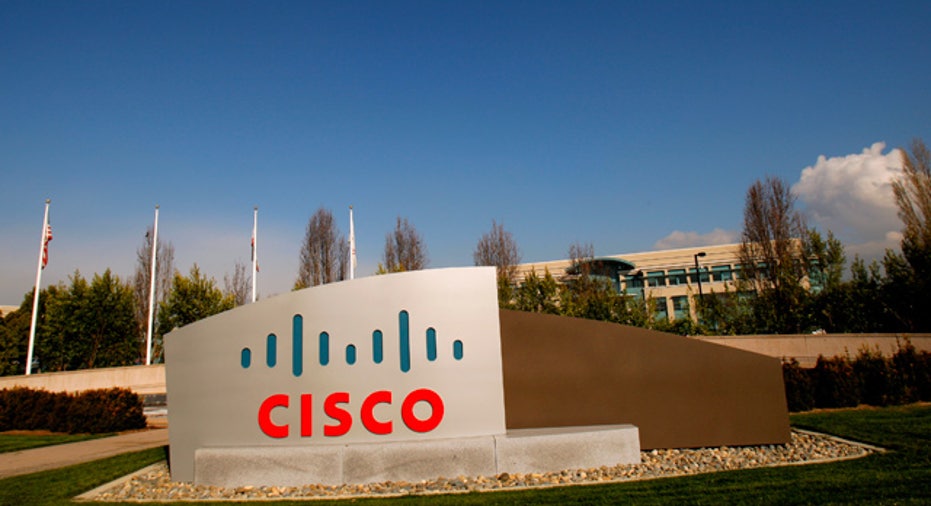 Cisco Systems Inc. (NASDAQ:CSCO) posted fiscal third-quarter profit that fell compared with a year ago, but the results beat expectations on Wednesday, prompting shares to edge higher after the market closed.
Third-quarter profit slid 17.6% to $1.8 billion, or 33 cents per share, compared with year-ago earnings of $2.2 billion, or 37 cents a share. On an adjusted basis, earnings per share came in even with the year-ago quarter at 42 cents.
Revenue rose 4.8% to $10.9 billion, up from the third quarter of last year, when the company reported net sales of $10.4 billion.
The results beat expectations, as analysts polled by Thomson Reuters had predicted earnings of 37 cents on revenue of $10.85 billion.
The networking-equipment maker has said it is working to simplify its business operations; just last month, Cisco announced plans to shut down its Flip video camera business.
"This quarter played out as we expected," said John Chambers, chairman and CEO of Cisco in a statement. "We have acknowledged our challenges. We know what we have to do. We have a clear game plan, and we are a company with a track record of market-shaping innovation. We thank our shareholders, employees, customers and partners as we transition to the next phase of Cisco."
The company also said it continued its stock buyback program, repurchasing 54 million shares at an average price of $18.39 a share in the third quarter. Cisco also completed the acquisitions of NewScale Inc, Pari Networks and Inlet Technologies during the quarter.
Shares of Cisco fell a penny in Wednesday's session, closing at $17.78 a share. The stock rallied 67 cents, or 3.7%, following the release of the results.