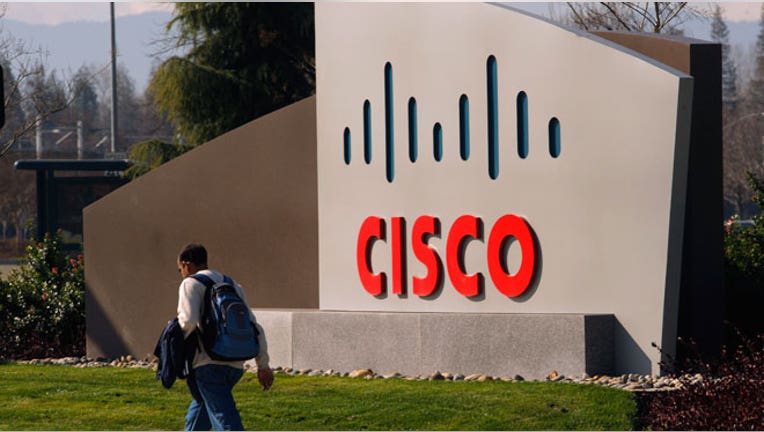 Cisco Systems Inc. (NASDAQ:CSCO) delivered fiscal third-quarter financial results that exceeded expectations, but gave a tepid fourth-quarter outlook, prompting shares to slump more than 8% in after-hours trading.
The networking equipment-maker forecast fourth-quarter revenue growth between 2% and 5%, compared to the year-ago quarter; analysts were expecting growth of 7%, year-over-year. Cisco said it expects fourth-quarter adjusted earnings in the range of 44 to 46 cents a share, below the Street's view for 49 cents a share, and the company  forecast gross margin between 61% and 62% in the fourth quarter.
Cisco is considered an economic bellwether and an indicator of corporate IT spending, and the tentative guidance from the company is suggestive of a tentative outlook from the business sector on the state of the economy.  On a call with analysts late Wednesday, Cisco chairman and CEO John Chambers said economic uncertainty as a result of European debt worries was negatively impacting IT spending projections, according to Dow Jones.
In the third quarter, net income rose 20% to $2.2 billion, or 40 cents a share, compared with last year's third-quarter profit of $1.8 billion, or 33 cents a share. On an adjusted basis, earnings rose 14% to 48 cents a share, compared with year-ago earnings of 42 cents a share.
Net sales rose 7% to $11.6 billion, up from revenue of $10.87 billion, one year ago. Product sales, or the routers and switchers that connect large corporate computing networks, rose to $9.11 billion, compared with $8.67 billion in the year-ago period. Revenue from the company's services division improved as well, rising to $2.48 billion, up from $2.20 billion in the third quarter of last year.
The company beat expectations for the third consecutive quarter. Analysts had predicted earnings of 47 cents a share on $11.58 billion in revenue, according to a poll by Thomson Reuters.
Gross margin widened to 61.87% during the fiscal third quarter, which compares to 61.28%, in the third quarter of last year.
"We are successfully executing against our long-term strategic plan of growing profit faster than revenue, and in a cautious IT spending environment, we continue to outperform our competitors," said Chambers.
Shares of Cisco rose 7 cents in Wednesday's trading session, finishing the day at $18.78.