Cinnabon President's Advice to Entrepreneurs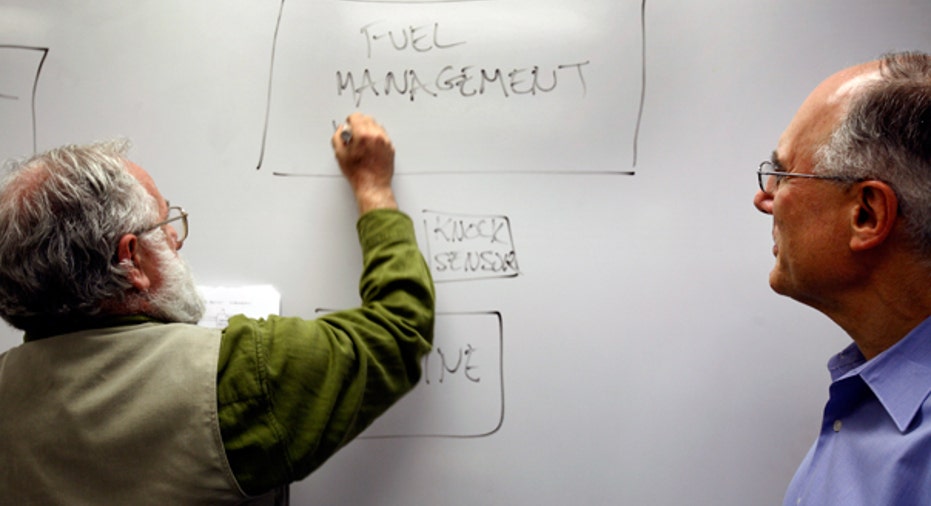 Ahead of Small Business Week in May, FOXBusiness.com is running a special Growing Your Business series. Here is expert advice and insight for entrepreneurs from Joe Guith, president of Cinnabon.
"Don't seek perfect information when all instincts point you in the right direction," said Joe Guith, president of Cinnabon. "Even when we fail, we learn. Our CEO, Steve DeSutter, encourages us to be bold, fail fast, and learn and move forward."
Taking risks and making bold decisions are among the moves that Guith recommends for entrepreneurial and small business success. They are concepts he has incorporated into his career spanning 20 years in food service, consumer products and retail, including stints at Coca-Cola Co., Molson Coors Brewing Co. and Staples Inc., with focuses on management and strategy. As president of Cinnabon, he leads the company in its operations of more than 1,000 franchised locations worldwide. Cinnabon also partners with other companies to provide brand-licensed products (think: Cinnabon-scented air freshener!)
FOXBUSINESS.COM: What are your top tips for small business owners and entrepreneurs?
Guith: EQ over IQ. Congenial and focused leadership. Take risks.
FOXBUSINESS.COM: What does that mean: "EQ over IQ"?
Guith: Relationship building is vital. In a previous job, I was passed over for a role. I tossed and turned trying to figure out where my business acumen and execution was weak. It wasn't my knowledge of the business or industry, it was that I had not given enough attention to relationship building within the company and beyond. As leaders, we need to focus on EQ as much as IQ so that we can grow the business, remain approachable and continue to represent the brand both internally and externally in an effective manner.
FOXBUSINESS.COM: What is the biggest mistake you see small business owners and entrepreneurs making each day, and how would you fix it?
Guith: Business leaders often appear or feel isolated. The leadership structure of organizations continues to evolve, and we can't forget that we are only as strong as the team we surround ourselves with. As such, it is important to invest in team building and development. One of the toughest challenges for large companies is employee retention. It is costly and can cause internal pain at many levels.
It is important to remember to focus on delivering results not just for the business but for your team members as well. As leaders, it is our responsibility to constantly push our team to seek stronger and better results. But in order to do so, we need to make sure we are providing the tools, information and increased support needed. By investing in the well-being of our colleagues, positive morale and results will follow.
One way that I encourage congenial and focused leadership is by minimizing the trappings of executive hierarchy. This means I don't have a desk in my office. I converted the area to a meeting space. And I don't get caught up in perks.
FOXBUSINESS.COM: What is one piece of advice entrepreneurs and small business owners should keep in mind every day?
Guith: Challenge each day to be better and more productive than the one before it. You will never have a typical or repeat day. As a business leader, it is important to embrace the diversity of obstacles. You will learn from each and be more prepared for the next hurdle you face.
FOXBUSINESS.COM: What is one book you would recommend to an entrepreneurs or small business owners and why?
Guith: "The Tipping Point" by Malcolm Gladwell. It is the study of how small things get big. Very insightful in terms of how focus on a few key elements of change can yield huge results.