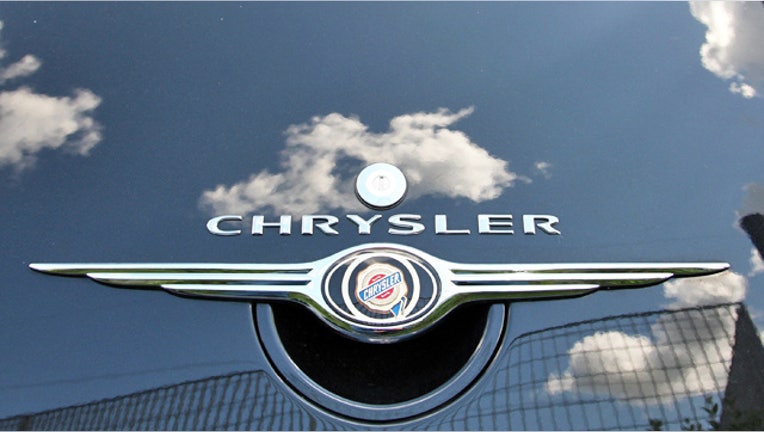 Capping off a successful year on a strong note, Chrysler revealed a 68% surge in fourth-quarter profits on Wednesday as the auto maker continues to drive U.S sales higher.
In addition to the upbeat fourth-quarter results, Chrysler projected growing 2013 sales to as high as $75 billion amid continued sales growth since emerging from bankruptcy in 2009.
The auto maker said it earned $378 million in fourth quarter, up 68% from $225 million in the same period of 2011.
Revenue rose 13% to $17.2 billion thanks to rising volumes and positive pricing. Global shipments jumped 13% to 613,000 units. Modified operating profits increased 40% to $711 million.
However, Chrysler reported negative free cash flow of $300 million due to "seasonal negative working capital effects" as well as capital expenditures. Net industrial debt rose to $1 billion from $700 million, but cash jumped to $11.6 billion from $9.6 billion at the end of the 2011.
For the year, Chrysler generated a 20% increase in revenue to $65.8 billion, allowing the auto maker to post to a net profit of $1.5 billion from an adjusted profit of $700 million the year before.
Chrysler said its U.S. vehicle sales climbed 21% to 14.8 million units in 2013, boosting its market share to 11.2% from 10.5%. Excluding fleet, retail sales rose 23%, highlighted by a 121% surge for the Fiat 500 and a 95% leap for the Chrysler 300.
Sales in Canada gained 6% in 2012 to 1.7 million vehicles, but the auto maker's market share there slipped to 14.2% from 14.3%.
"While we are pleased to have achieved strong financial results in 2012, the enterprise we are crafting is not complete," Chrysler CEO Sergio Marchionne said in a statement. "We pause for a moment to enjoy our accomplishments, but we will not stop. Our continued achievement relies upon maintaining a humble spirit and an intense focus on the integrity of our work."
Looking ahead, Chrysler forecasted 2013 global vehicle shipments of 2.6 million to 2.7 million, up from 2.4 million in 2012. The auto maker expects to generate annual revenue of $72 billion to $75 billion, translating to net income of about $2.2 billion.
Shares of rival Ford (NYSE:F) fell 0.88% to $13.03 Wednesday morning, while General Motors (NYSE:GM) dipped 0.18% to $28.40.