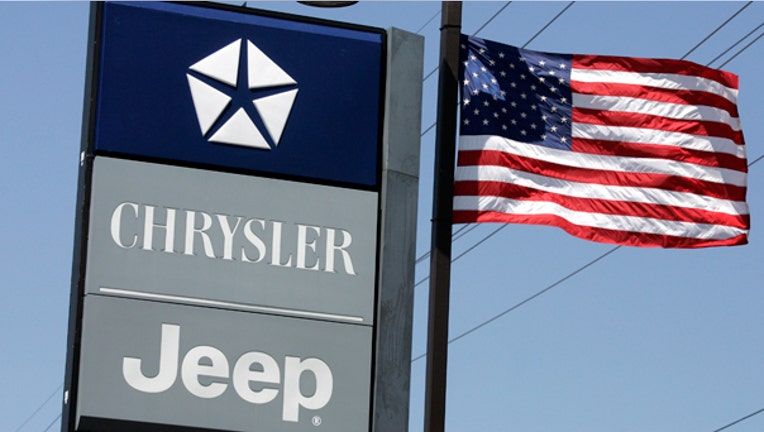 Displaying its newfound financial health, Chrysler unveiled results on Wednesday that showed the auto maker swung to a full-year net profit of nearly $200 million amid a 51% leap in sales.
Auburn Hills, Mich.-based Chrysler, which emerged from bankruptcy in 2009, also projected 2012 profits would surge to $1.5 billion and disclosed a 44% jump in January U.S. sales.
"The house is in good order. We are proud of the work we've done," Chrysler CEO Sergio Marchionne said in a statement. "Now we greet a new year of high expectations with our heads down, forging ahead and focused on executing the goals we've set for ourselves as a company."
Capping off a year of improvements, Chrysler said it earned $225 million last quarter, compared with a loss of $199 million a year earlier. Revenue climbed 41% to $15.1 billion.
For the full year, Chrysler posted net income of $183 million, easily reversing the year-earlier loss of $652 million and surpassing its own targets set in 2009.
This included a loss of $551 million on the repayment of debt to U.S. and Canada taxpayers, which paid for the company's bailout in the wake of the recession. Excluding the debt repayment, Chrysler said it earned $734 million.
Full-year revenue soared 51% year-over-year to $55 billion.
Chrysler said its global vehicle sales rose 22% to 1.86 million last year, fueled by a 43% increase in U.S. sales. The auto maker also gained new market share, hitting 10.5% in the U.S., up from 9.2% the year before.
Looking ahead, Chrysler said it expects 2012 revenue to jump to $65 billion and net income to surge to $1.5 billion.
In a further sign of its better financial footing, Chrysler said its cash stockpile stood at $9.6 billion at the end of the year, up from $7.3 billion the year before. Liquidity totaled $10.9 billion when a $1.3 billion revolving credit facility was included.
Early on Wednesday Chrysler revealed a 44% surge in U.S. sales in January -- its best monthly sales gain in four years. By comparison, rival Ford (NYSE:F) said its U.S. sales increased 7.4% in January.