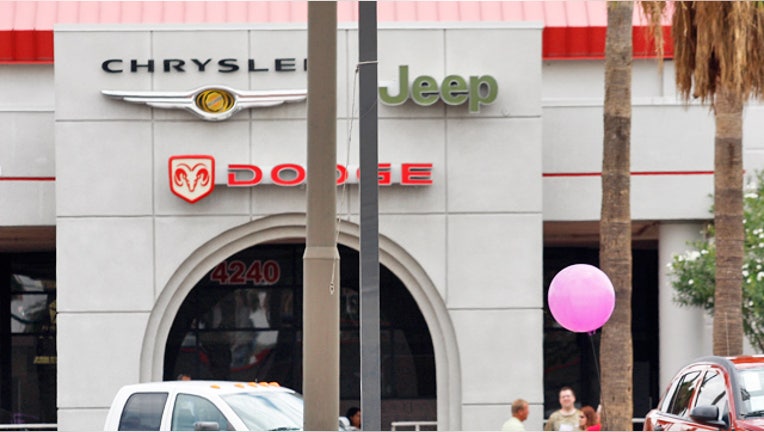 Chrysler is recalling nearly 745,000 Jeeps in the U.S. due to a faulty part that could cause airbags to deploy inadvertently.
The recall affects certain model-year 2002 and 2003 Jeep Grand Cherokee vehicles manufactured from Jan. 9, 2001 through May 23, 2003, and 2002 through 2004 Jeep Grand Cherokee SUVs made from Feb. 13, 2001 through May 23, 2003, according to a filings with the National Traffic Highway Association.
Chrysler, controlled by Italy's Fiat SpA, said a component in the air bag control module may fail causing the early deployment of the front airbags, side curtain airbags and seatbelt pretensioners, which tighten belts during a crash in order to prevent an occupant from jerking forward or being thrown from the car.
The Detroit automaker said it would notify owners of these vehicles and will have dealers install a supplemental jumper harness free of charge. The recall is expected to begin in January.
The NHTSA opened a preliminary investigation in October 2011 related to complaints of faulty airbags in Liberty SUVs. In January, it upgraded the probe to an engineering analysis and widened it to include the Grand Cherokee.
The NHTSA found 215 cases of inadvertent airbag deployments that resulted in 81 minor injuries involving both SUVs, though there were no crashes found to have been caused by inadvertent airbag deployment.