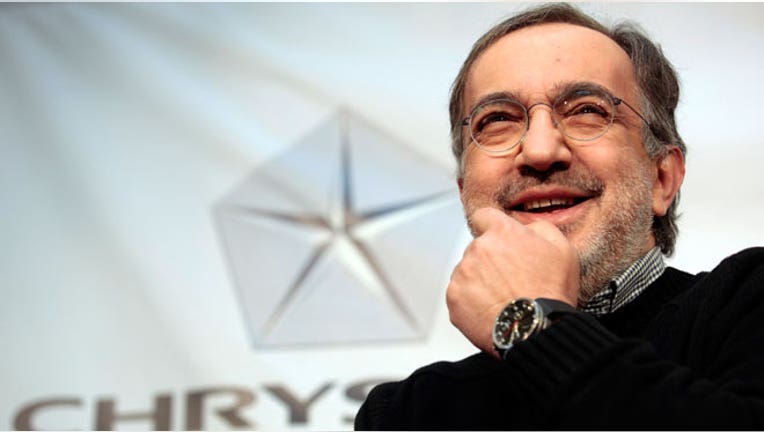 Sergio Marchionne, the Chief Executive of Chrysler Group and Fiat, said Friday an initial public offering for the U.S. car maker could happen in the first quarter of 2014, while the Italian parent continues to pursue full ownership.
"The [initial public offering] is technically feasible in the first quarter of 2014," Marchionne said at an event in Italy, according to Dow Jones Newswires.
Chrysler could be listed before the end of this year, he added, but it isn't practical. Marchionne said an IPO filing will likely be submitted by the end of September.
Fiat, which owns 58.5% of Chrysler, has been trying to acquire the rest of Chrysler. But the company has sparred with VEBA, the United Auto Workers union retiree healthcare trust that owns the remaining 41.5% stake, over the price of those shares.
While Fiat would prefer to acquire VEBA's stake in a single deal, the company has exercised several options to purchase more shares. Those options would bring Fiat's ownership of Chrysler to 68.4%.
The dispute over price ended up in court, but a trial may not begin for at least another year.
An IPO could allow the two sides to resolve their dispute, serving as an independent valuation of VEBA's shares.
Marchionne has indicated in the past that Fiat could move forward with its IPO plans before completing what is widely viewed as an inevitable merger with Chrysler, the No. 3 automaker in the U.S. VEBA holds the right to call for an IPO, and the trust has used that right to put pressure on Fiat to agree to a more lucrative deal.
"I don't think (our positions) are any closer together," Marchionne told reporters.
Marchionne also made headlines earlier this week when Fiat said its CEO and John Elkann, its chairman, planned to skip the Frankfurt auto show due to "business commitments." The news fueled speculation over a potential Chrysler deal.