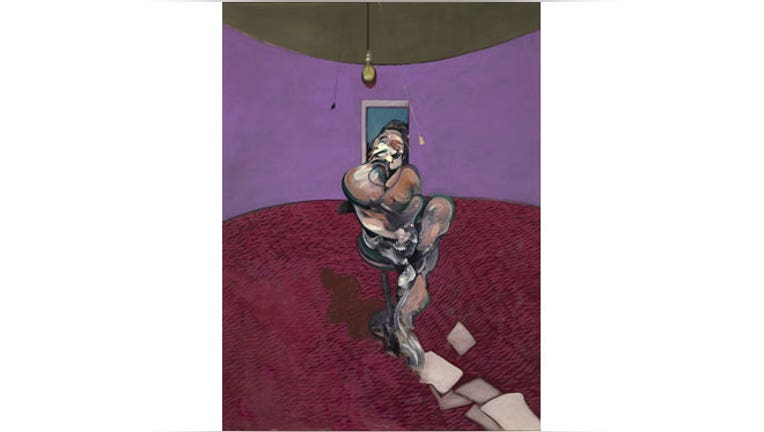 A surge in the amount of money targeting art is proving to be a boon for the auction houses.
New York-based Christie's set record sales figures in the first half of 2014: $4.5 billion of fine and decorative artwork was sold in the first six months, a 22% increase from last year.
There's a "wave of money flowing into the art world," said Thomas C. Danziger,  who practices art law at  Danziger, Danziger & Muro. In particular, the "contemporary market is the bellwether of the art market" right now.
Auction sales at Christie's brought in $3.6 billion and privately brokered art sales came in at $828 million. There were new entrants into the art market, with first-time buyers accounting for 15% of sales.
"It is a new era of excitement and engagement about art and for art," said Christie's CEO Steven Murphy, in a statement. "Our strategy to engage this growing audience for art through auction, private sales and digitally has been validated and again welcomed many new buyers."
Fifty-one works of art sold for over $10 million each, with Barnett Newman's "Black Fire I" going for $84 million. The second and third most expensive items were from Francis Bacon, with "Three Studies for a Portrait of John Edwards" and "Portrait of George Dyer Talking" selling for $81 million and $70 million, respectively.
Post-war and contemporary art accounted for $1.3 billion in sales, up 20% from 2013. The impressionist and modern art category brought about $939 million in sales.
The New York region saw a 20% increase in sales, accounting for $1.76 billion. The "EMERI" region, or Europe, Middle East, Russia and India, saw $1.45 billion in sales combined.
Rival Sotheby's (NYSE:BID) also saw record auction activity, with $3.1 billion in sales. The company saw 47% growth in Asia at $490 million. Total sales figures, including artwork acquired outside of auctions, will be available in the coming weeks.
Sotheby's shares are down 27% year-to-date and are currently trading around $39. The company has a market cap of $2.7 billion.