Chris Christie won't replace WFAN host Craig Carton during suspension: Source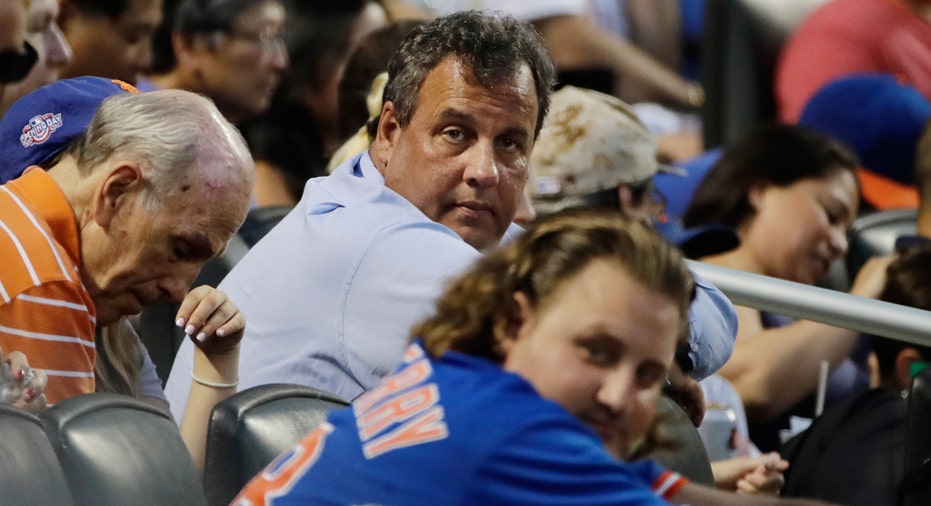 Don't expect New Jersey Gov. Chris Christie to fill in for New York sports radio host Craig Carton on WFAN's morning show during his suspension for allegedly running a multimillion-dollar ticket scam.
Although Christie co-hosted WFAN's "Boomer and Carton" show over the summer, the embattled politician is not being considered as a temporary host alongside Boomer Esiason during Carton's absence, a source familiar with the situation told FOX Business. Carton and Christie are personal friends, and Christie filled in for Esiason, not Carton, during his appearances on the program.
A spokesman for Christie's office did not immediately respond to a request for comment.
Former NFL quarterback Phil Simms replaced Carton alongside Esiason on Thursday's show. The short-list for future replacements includes other current WFAN hosts and sports media personalities, the source added.
Christie's previous time on WFAN's airwaves came amid reports that he was "auditioning" as a potential replacement for the station's venerable afternoon host, Mike Francesa, who is slated to retire later this year. The audition included a heated exchange between Christie and an angry caller shortly after the governor was photographed on a closed public beach during a government shutdown.
Christie claimed last August that he withdrew from consideration for a WFAN role on his own, though he said in a statement that he "would be happy to continue to fill-in for Boomer Esiason" when asked. However, the New York Daily News reported that WFAN executives informed Christie that he was no longer in the running to replace Francesa.
Carton was arrested by FBI agents early Wednesday morning. The 48-year-old shock jock is accused of operating a $5.6 million phony ticket scheme, in which he and a business partner allegedly bilked investors in order to cover gambling debts. Carton has yet to publicly comment on the allegations.
Carton is suspended indefinitely from WFAN amid the investigation, CBS Radio said in a statement. Esiason addressed the suspension at the start of the "Boomer and Carton" show on Thursday.
"Maybe our point guard's not here, but we're going to continue to do it and I'm going to bring my friends in here until we find a permanent replacement, if in fact that's where this is going to take us," Esiason said. "But I just want people to know out there, that I love my partner for 10 years. I still love my partner. I love his family; I love his kids. And I am praying every single day that he lands on his feet, that they land on their feet. And there's nothing worse than having a family going through what they have to go through now."