Choosing Between Free and Paid Small Business Accounting Software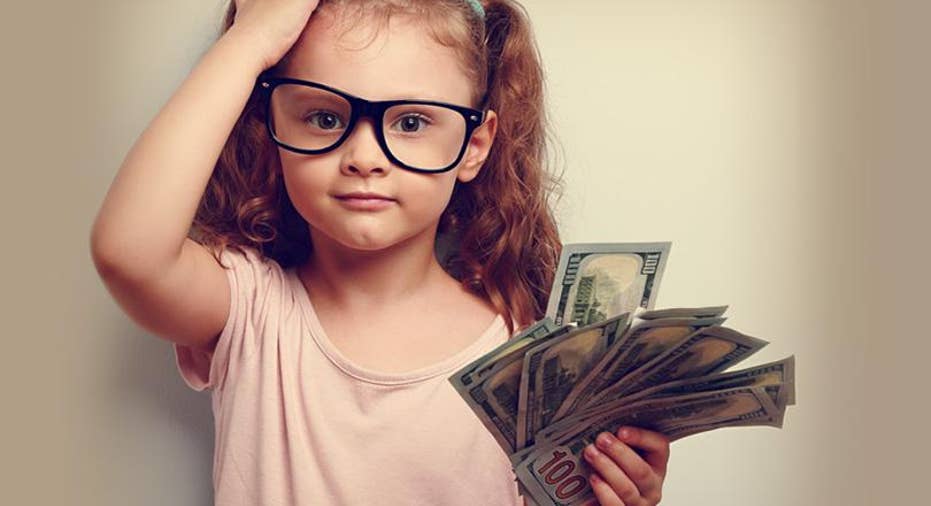 Service sectors with lots of competition often breed gobs of ever cheaper deals to entice new customers. In the accounting software industry, the latest trend is to offer software at no charge while looking to capitalize down the road. Sometimes these offerings can make a lot of sense for certain businesses, but companies experiencing rapid growth need to be careful.
With freemium, small business, and enterprise tools available, it can be difficult for small to midsize businesses (SMBs) to determine which solution is right for them. You might have the money to buy expensive software such as Cougar Mountain Denali Summit and Microsoft Dynamics GP , but do you really need all of that customization functionality and scale? Conversely, you might be able to get away with using free tools by companies such as Wave , but is the tool smart enough to handle more complex tasks?
To find out what SMBs should look for when choosing paid accounting software, I spoke with Scott Davisson, co-founder of Acclivity, provider of desktop-based small business accounting tool AccountEdge . I asked him about pricing, flexibility, security, and customer service.
Does Your Paid Software Do More Than the Core Four?
Davisson said most of the free accounting tools can handle account management, expense tracking, invoicing, and sales. These are the bare minimum tasks that any tool should be able to help you accomplish, regardless of how much you're willing to pay.
"That's the core," said Davisson. "If all you need is to do that, then you're probably fine on a freemium model. As those needs get more complex…that's where you might start to evaluate your needs about what's out in the market and how much it costs."
Additional needs might arise that your freemium tool can't handle. If you need software that can handle things such as billing for time, inventory tracking, and payroll, you're probably going to need to invest in a paid tool. Also, although most free tools can handle sales data, if your business has multiple departments, you might want to consider going with a more complex tool because most freemium tools won't allow you to enter sales data by department (rather, you'll need to enter the data as one lump unit).
How Flexible is Your Accounting Tool?
One of the main reasons businesses select enterprise-level accounting software over lower-cost or freemium applications is that enterprise tools often provide limitless customizations that can bend and layer the software specific to each client's needs. Small business tools, such as the one provided by Acclivity, won't offer that level of complexity.
However, this doesn't mean you're stuck with what comes out of the box. Think about what third-party integrations your SMB software offers. Does it integrate with a customer relationship management (CRM) tool? Does it pull in data from your e-commerce software? If a small business accounting tool can provide you with multiple integrations and add-ons, then you might not need to spend big bucks on an enterprise-level platform.
"The software needs to be flexible enough to meet your needs," said Davisson. "But it's a tricky goal. Our software isn't for one specific type of industry. We need to have a solution that fits your needs, but we don't have that out-of-the-box customizability. We're sort of like a Swiss Army knife. Our add-ons give customers additional components that bolt onto the software to continue to make it relevant to their needs."
Is Your Software Secure?
One of the main points of differentiation that you'll find between enterprise-class, SMB, and freemium accounting software is the level of security that your vendor intends to provide. If you're not paying a cent for your software, do you realistically expect Fort Knox-level security?
This is one of the reasons Davisson said his clients prefer on-premises software to cloud-based tools. "A lot of people are pulled to the cloud against their will," he said. "But they don't trust their finances in the cloud. It's about security and control."
AccountEdge is a desktop-based tool that can be expanded into the cloud with a companion app. However, Acclivity doesn't offer a cloud-only version of the tool. "Part of why we're seeing a lot of activity and interest is because, once we license the desktop software, you can put it on your own network, behind a firewall, it's yours," Davisson said. "In terms of security, that gives you the ultimate control."
This doesn't mean that cloud-based tools are inherently less secure than desktop apps. For example, Intuit QuickBooks Online Plus stores data on firewall-protected servers where the data is encrypted. When your data leaves the web browser, it's transmitted over Secure Sockets Layer (SSL) encryption technology. Intuit also lets administrators limit who can access specific types of data inside the tool should they decide to make certain information available to executive-level employees only.
Customer Service
This one should be a no-brainer. The more competitive a market becomes, the more important customer service has to be. Can you reach your accounting software vendor if and when something isn't properly working? Can you reach them on the medium of your choice or do they force you to pick a specific communication platform? Are the service representatives speaking your language or did the vendor outsource its help desk team?
These are incredibly important questions you should ask each of your prospective vendors. It's highly likely that enterprise-level accounting software will offer 24/7 support, especially if you're willing to make five-figure annual payments or more. However, if you're trying to choose among a list of freemium and paid SMB tools, you'll want to closely investigate your service options.
This article originally appeared on PCMag.com.