Chiquita Reverses Stance, Recommends Fyffes Deal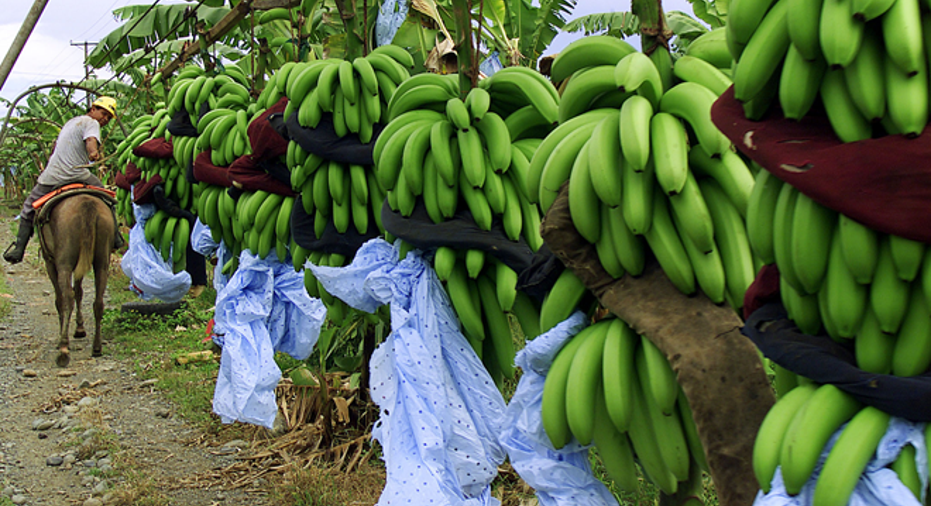 Chiquita Brands International Inc said proxy advisory firm Institutional Shareholder Services reversed its stance and recommended that the banana producer's shareholders vote in favor of a revised offer from rival Fyffes Plc.
Though Fyffes' revised offer worth $11.80 per share in stock is less than a sweetened cash offer of $14 per share from Brazilian juice maker Grupo Cutrale and investment firm Safra Group, it gives Chiquita's shareholders more control of the combined company.
ISS said Grupo Cutrale and Safra Group's offer was not attractive enough, Chiquita said in a statement.
"While the Cutrale-Safra cash bid appears to offer relative certainty of value, it does not appear to offer a sufficient premium to the value of the Chiquita-Fyffes combination," Chiquita quoted ISS as saying.
ISS declined comment and Cutrale and Safra could not be reached for comment.
ISS in September recommended Chiquita's shareholders vote against the company's proposed merger with Fyffes and adjourn a shareholder meeting to push the company's board to negotiate with Cutrale-Safra.
Fyffes later that month revised the terms of the merger to increase Chiquita's share of the combined company to 59.6 percent from 50.7 percent as it sought to stave off Cutrale-Safra's competing bid for Chiquita.
Chiquita's shares were down 1.5 percent at $13.16 at midday on the New York Stock Exchange on Monday. (Reporting by Ramkumar Iyer in Bangalore; Editing by Kirti Pandey and Savio D'Souza)