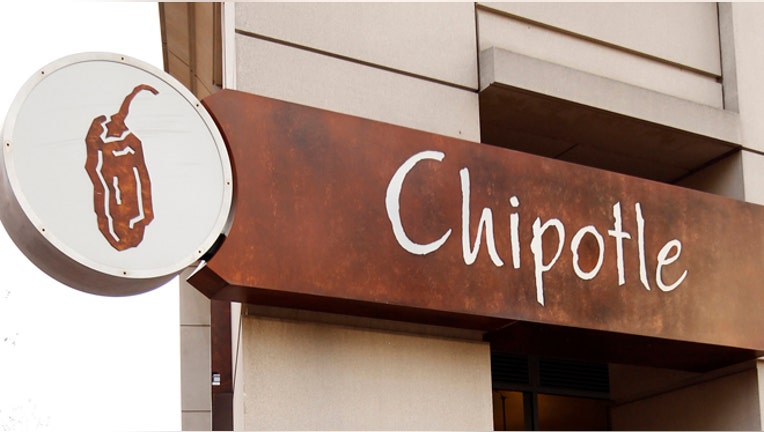 Chipotle Mexican Grill Inc (NYSE:CMG) on Thursday reported a higher quarterly profit after sales at established restaurants rose due to more visits by diners, sending the stock more than 4 percent higher.
The fast-growing burrito seller also said it had no plans to raise prices for the rest of the year, disappointing some investors, who had hoped for an additional boost to sales and profits.
Sales at restaurants open at least 13 months, a closely watched gauge of industry performance, were up 5.5 percent for the second quarter, topping the average analyst estimate of 3.8 percent compiled by Consensus Metrix.
Chipotle stock gained 4.3 percent to $393 in after-hours trading.
Chipotle's same-restaurant sales were up 1 percent in the first quarter.
Analysts say the 20-year-old company needs mid-single-digit percentage growth in same-restaurant sales to protect profits.
The Denver-based chain revised its 2013 forecast for same-restaurant sales based on results from the latest quarter. It now expects low- to mid-single-digit percentage growth versus its previous call of flat to low-single-digit percentage growth.
Speaking on a conference call with analysts, executives said they were delaying price hikes due to tamer overall food inflation. The company also wants to replace oils made from genetically modified ingredients and increase supplies of naturally raised meats before making such a move.
Second-quarter net income at the burrito chain rose to $87.9 million, or $2.82 per share, from $81.7 million, or $2.56 per share, a year earlier.
Analysts, on average, had expected second-quarter profit of $2.81 per share, according to Thomson Reuters I/B/E/S.