Chipotle Gets EPS Downgrade From Goldman Sachs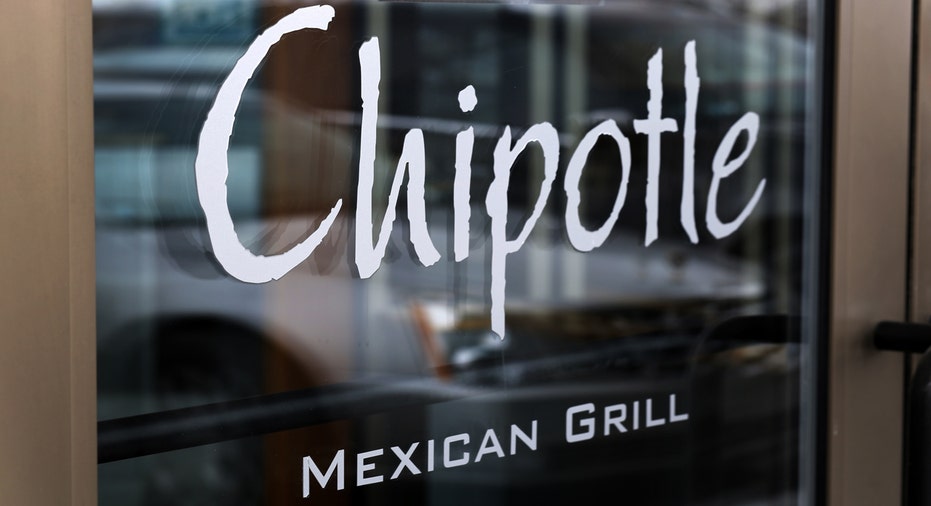 Shares in Chipotle Mexican Grill (NYSE:CMG) are in a downdraft mode after the restaurant chain was hit with a series of cuts in Wall Street stock price targets and downgrades due to the e. coli outbreak at some of its stores. And now Goldman Sachs (NYSE:GS) is warning its problems are far from over.
Chipotle sent a filing to the Securities & Exchange Commission which included a forecast of a drop in same-store sales between 8% to 11% for the fourth quarter, the first drop since it went public nine years ago. The Centers for Disease Control and Prevention had said last Friday that the outbreak had sickened seven more people, bringing the total who had fallen ill to 52. The outbreak also spread to nine states. There still is no indication yet of what is causing the illness, which is hamstringing the company's attempt to move beyond the crisis and improve customers' trust.
Goldman Sachs warned in a new note that Chipotle's sales dropped a sizable 16% the last five trading days, "worse than feared, as we expect near-term weakness in the stock," adding it expects comparable sales will be down 10% in the fourth quarter, which "implies a very minimal recovery" from the current downward trend.
Chipotle indicated in its SEC filing that revenues have been "extremely volatile" since it was forced to shut stores in Washington State and Oregon about  a month ago due to the outbreak of the food-borne illness. Sales were cut by more than a fifth in the days after the initial outbreak. Goldman also said: "We also believe the shares now price in an extremely bearish view of the long-term growth opportunity."
While it is keeping a Buy rating on the stock, Goldman cut its fiscal year 2015 to 2017 earnings per share estimates to $15.58 for this year, $17 for next year, and $21.94 for 2017, down from $16.62, $19.03, $24.46, respectively. RBC Capital also reduced its price target on Chipotle's shares to $575 from $825, but kept its "Outperform" rating on the shares, forecasting a sales rebound in the second half of 2016.
Chipotle also announced last week a $300 million stock buyback and new food safety measures.