Chipotle Admits That Not All Their Food is GMO Free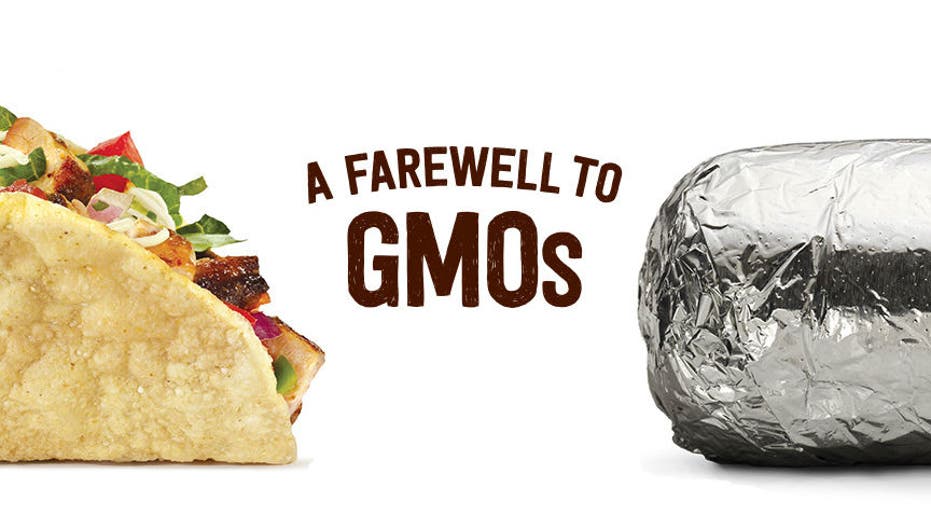 Updated
If you walk by a Chipotle (NYSE:CMG) the first thing you see is a sign proclaiming the company's "Farewell to GMOs." In April, the burrito giant made headlines when it vowed that it would no longer offer genetically modified food on its menu. Five months later, the company is being sued for their false claims.
The federal class action suit was filed against the fast-casual chain by one San Francisco woman, Colleen Gallagher of Piedmont, CA. The lawsuit contends that Chipotle's menu has never been completely GMO-free, and its recent "Food With Integrity" campaign was "false and misleading to customers."
"This lawsuit is meritless, and the complaint against Chipotle is filled with inaccuracies. We have always been honest and transparent with our customers, and the messaging surrounding our use of non-GMO ingredients is no exception," Chris Arnold, Communications Director told FOXBusiness.com.
The complaint also alleges that Chipotle serves meat products that come from animals which are fed GMOs, including soy and corn. In addition, their sour cream and cheese ingredients come from dairy farms that feed animals with GMOs. Lastly, their soft drinks are made with corn syrup, an ingredient often made with GMO corn.
"We have always been clear that our soft drinks contained GMO ingredients, and that the animals from which our meat comes consume GMO feed. But, that does not mean that our meat is GMO, any more than people would be genetically modified if they eat GMO foods," adds Arnold.
Kaplan Fox & Kilsheimer filed the lawsuit on behalf of all California consumers who have purchased Chipotle after April 27, 2015—the day they announced they were kissing GMOs goodbye. They also allege that Chipotle's marketing and advertising campaign is deceptive and misleading.
However, Chipotle says they have not done any television advertising concerning GMOs like the lawsuit claims.
"The lawsuit blames us for graphics that we did not create or authorize," he adds.
"As we have said, it remains true that all of the ingredients we use to make our food are non-GMO. We will vigorously defend this meritless and unfair claim," says Arnold.
Both the plantiff and the law firm declined to comment on the lawsuit, but gave FOXBusiness.com this statement.
"We stand by the allegations of the complaint that Chipotle's advertising with respect to GMO's was false and misleading. As alleged in the complaint Chipotle's advertising is clearly calculated to lead the consumer to believe that all of the menu items they are purchasing are GMO free when they not. We look forward to addressing these matters in court."
*Story updated with a statement from Kaplan Fox & Kilsheimer.