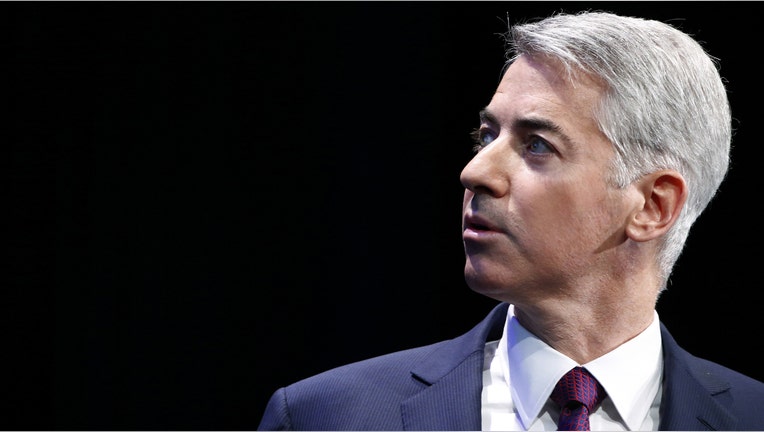 Chipotle Mexican Grill Inc. and William Ackman are nearing a settlement that would give the activist investor a say in the boardroom at the beleaguered burrito chain.
The Denver company and Mr. Ackman's Pershing Square Capital Management LP, which disclosed a 9.9% stake two months ago, have been discussing changing the board and could reach an agreement soon, according to people familiar with the matter. A deal isn't assured and could be delayed or fall apart, they said. Both the company and Mr. Ackman say they've had a cordial relationship.
A settlement could head off a potentially expensive and distracting public fight over the board, which shareholders, analysts and governance experts say hasn't properly performed its role of overseeing and guiding management, especially during a food-safety crisis that has hobbled the company's sales and performance for over a year.
Chipotle has said it was already on a path to changing its nine-member board. Chris Arnold, a spokesman for Chipotle, said on Thursday the company is "actively looking" for new board directors and has an "open dialogue" with all the shareholders. He declined to comment further.
Even before Mr. Ackman's arrival, some investors have questioned the independence of a board whose members have largely been with the 23-year-old company from the start and have close ties to the company's founder, Chairman and Co-Chief Executive Steve Ells. For instance, some point to a lack of marketing savvy and food-safety experience contributing to the company's slow response and say the board is more like a startup than a nearly $12-billion company.
The company's strategy of giving away free food hasn't been enough to lure back customers scared off by a string of outbreaks, including salmonella and E. coli outbreaks that sickened customers in several states a year ago. Chipotle last month said its same-store sales fell a worse-than-expected 21.9% in the third quarter. Profit fell 95% and shares of Chipotle are down 31% in the past year.
"The food-safety crisis really exposed shortcomings in Chipotle's management and governance," said Jeff Gramm, a small activist who owns about $8 million in shares.
Four of Chipotle's seven outside directors were appointed to the board when Chipotle was still privately held. Two worked at former owner McDonald's Corp. but have been retired for at least 15 years. Only one other independent member has other restaurant experience. Shareholders say that the board members' industry experience is too little and not recent enough.
Two other board members used to work at the same pharmaceutical company as Mr. Ells's father, who was an early investor in Chipotle. Five of the directors are at least 60.
Barclays Research said Chipotle's board members have the second-longest tenure, behind Buffalo Wild Wings Inc., of all the restaurants it covers. Chipotle's board has an average tenure of 14 years, compared with the industry average of eight and the S&P 500 average of nine. Proxy advisory firm Institutional Shareholder Services in April criticized the makeup as not in line with Chipotle's size.
Some investors said a dual-CEO structure slows responses and is too expensive.
Other governance experts are focused on getting a new chairman. CtW Investment Group, which represents union pension funds that own approximately $22 million in Chipotle stock, and Amalgamated Bank, another investor, are seeking a nonbinding shareholder vote to separate the chairman and CEO role. They often push such votes.
"If they just add one or two people to this standing group that's chummy, it will be no panacea to their problems," said Derrick Wortes, lead equity analyst at CtW.
Joe Dennison of Zevenbergen Capital Investments LLC, which holds about $40 million in shares, said criticism of the board discounts strong growth before the outbreaks.
For Mr. Ackman, a settlement would mark an important victory after two rough years of losses in investments, particularly Valeant Pharmaceuticals International Inc. Some activist watchers have questioned if he'd be able to win support amid his performance.
Some Chipotle investors say he has been more positive in meetings about Chipotle management than they expected.
He told Pershing Square's investors last week that his relationship with Chipotle was productive, and that he and Mr. Ells had mutual friends.
His partners defended Chipotle's response to the crisis on the conference call, saying "the company has done a very good job of significantly reducing the risk of another incident while still maintaining the freshness and taste of its food." They also said Chipotle could expand mobile ordering and catering and more than double its store count to grow sales, even if the chain didn't win back all of its customers.
Write to David Benoit at david.benoit@wsj.com and Julie Jargon at julie.jargon@wsj.com