Chipmaker AMD Posts Higher Quarterly Revenue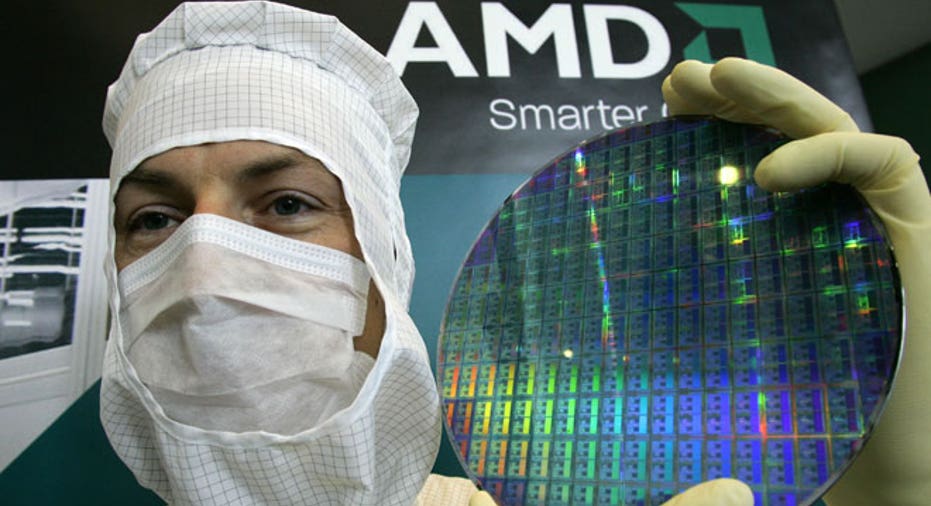 PC chipmaker Advanced Micro Devices' third-quarter results beat expectations and it forecast higher fourth-quarter revenue as emerging market sales help make up for a manufacturing setback.
Trouble perfecting the high-tech manufacturing of AMD's new 32 nanometer ``Llano'' chips had added to pressure on sales already hit by a shaky economy and weak consumer demand.
AMD, a distant second to Intel in selling microprocessors that are the brains of personal computers, said in a release that China and India helped drive its sales in the quarter despite the manufacturing setback.
``They're gradually improving. Clearly their biggest problem in the quarter was supply-related and going forward my sense is they'll have a healthier supply level in the current quarter and beyond,'' said Patrick Wang, an analyst at Evercore Partners.
Intel, which makes the processors for 80 percent of the world's PCs, said last week that fast growth in emerging markets like China was helping make up for soft demand for laptops in the United States and Europe.
AMD said revenue in the third quarter rose 4 percent from the year ago period, to $1.69 billion.
In late September, AMD warned of trouble with manufacturing and said third-quarter revenue would be up 4 percent to 6 percent sequentially, equivalent to around $1.63 billion to $1.66 billion, less than previously thought.
AMD said revenue in the fourth quarter ending in December would rise 3 percent compared to the previous quarter, plus or minus 2 percentage points, equivalent to $1.71 billion to $1.77 billion.
Analysts on average expected fourth quarter revenue of $1.71 billion, according to Thomson Reuters I/B/E/S.
Non-GAAP earnings in the quarter were $110 million, up from $108 million in the year-ago period. Non-GAAP earnings per share were unchanged at 15 cents, beating expectations of 10 cents.
The company reported a net profit of $97 million, after a year ago loss of $118 million.
Shares of AMD rose 2.53 percent in extended trade after closing up 8.63 percent to $5.54. (Reporting by Noel Randewich; editing by Carol Bishopric)