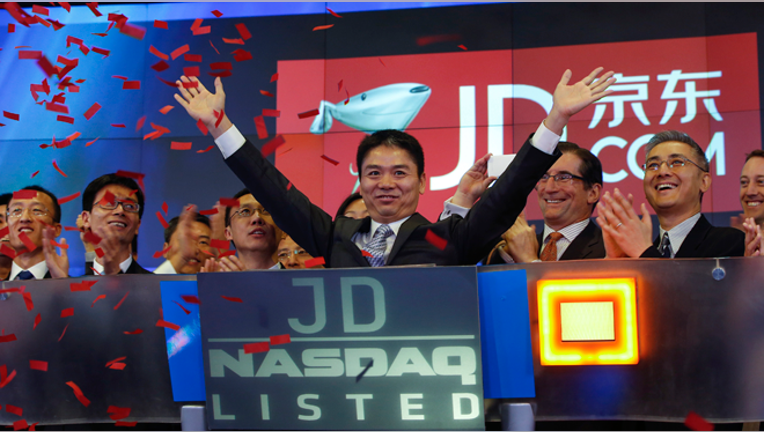 China-based e-commerce giant JD.com (NASDAQ:JD) rallied in the first minutes of trading on the Nasdaq after raising $1.8 billion in its initial public offering.
JD priced at $19 late Wednesday, above the expected range of $16 to $18. The New York Times reported the deal was also 15 times oversubscribed, with an excess of institutional investors looking to buy shares at the $19 price.
The shares opened at $21.75 on the Nasdaq Stock Market, but closed at $20.90, a 10% rise from its IPO price. The move could be good news for rival Alibaba, which will likely make its debut this summer.
JD is the largest Chinese IPO ever to price solely on a U.S. stock exchange.  The company will be entering the markets with a market value of $26 billion.
Although JD and Alibaba are both large Chinese e-commerce companies, their business models differ. JD sells directly to Chinese consumers, whereas Alibaba matches buyers and sellers on its online platforms.
Unlike Alibaba, JD is unprofitable. Despite $11.5 billion in sales, JD lost $8 million last year.
China's Tencent, one of Asia's largest Internet companies, acquired a 15% stake in JD this spring. Tencent also acquired additional JD shares in a transaction related to the IPO.
The largest shareholder is Richard Qiangdong Liu, founder and chief executive. Other investors include Tiger Global Management and Russia's DST Global.
The JD offering was managed by Bank of America (NYSE:BAC) and UBS (NYSE:UBS).