China's ICBC appoints former FDIC chief Bair as independent director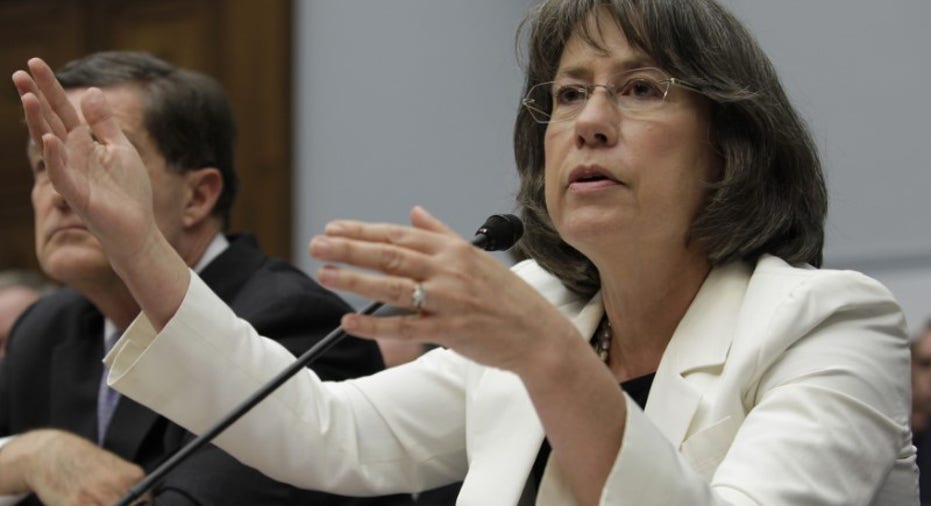 Industrial and Commercial Bank of China Ltd <601398.SS><1398.HK> (ICBC) has appointed Sheila Bair, the former head of the U.S. Federal Deposit Insurance Corporation (FDIC), as an independent non-executive director.
ICBC, the country's biggest commercial bank, announced Bair's appointment in a stock exchange notice on Monday, stating that her election was approved by China's banking regulator.
Bair, who was nominated last year, becomes the most high-profile former regulator to join the lender's board of directors. Other ICBC independent directors include Anthony Neoh, a former chairman of the Hong Kong Securities and Futures Commission.
Bair, chairwoman of the FDIC between 2006 and 2011, could help ICBC bolster its internal oversight as the bank seeks to expand its operations overseas.
Chinese state-owned lenders have faced sanctions and prosecution in the U.S. and Europe for a series of compliance failures. Last year, six ICBC bankers were arrested in Spain on suspicion of facilitating money laundering and fraud.
In November, Agricultural Bank of China Ltd agreed to pay a $215 million fine as part of a consent order published by New York's Department of Financial Services for violating anti-money-laundering (AML) laws by deliberately obscuring potentially suspicious transactions and silencing its compliance officer.
Bair, who is president of Washington College, also serves as an independent director on the boards of Host Hotels & Resort Inc. and Thomson Reuters Corp , the parent of Reuters News.
(Reporting By Matthew Miller; Editing by Keith Weir)