China's Hunger for Apple's New iPhone Fuels Smuggling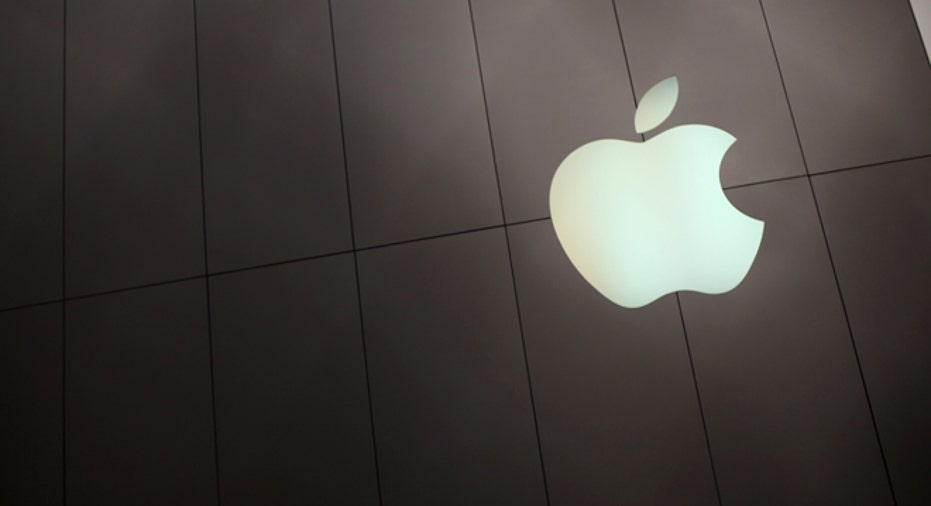 Apple Inc.'s (NASDAQ:AAPL) new iPhone has become an object of more than just desire in Asia, where tussles broke out near stores selling the phones, and police in Hong Kong over the weekend foiled what they called a suspected attempt to smuggle a stash of the gadgets out of the city.
Behind the incidents is the extreme imbalance between the number of iPhones available in the region and the demand, a gap made larger this year because Apple hasn't even started selling its latest smartphones--the iPhone 6 and 6 Plus, which went on sale in many other countries Friday--in one of its largest markets, China. Chinese state media attributes the delay to regulatory issues. Apple spokespeople didn't reply to requests for comment.
Tight supplies have created lucrative arbitrage opportunities for scalpers, who can resell the new iPhones in China for almost double their retail price, according to third-party resellers in Hong Kong. In the tech-hungry Asian-Pacific region, the phones are on sale only in Hong Kong, Singapore, Japan and Australia.
Hong Kong authorities said Sunday that they foiled an apparent attempt to smuggle 3 million Hong Kong dollars ($387,000) worth of high-end electronics--including at least 138 new iPhones--that were being loaded onto a speedboat in a rural coastal area opposite the Chinese shore. Customs officials said several men fled on the boat when approached by law-enforcement officers, leaving behind 15 boxes that also included 1,890 hard drives and 16,235 computer-memory chips. A spokesman for the customs department said Monday that the investigation was ongoing.
Social media was full of reports on Friday of line-cutting by presumed scalpers in Japan and Singapore. In Singapore, officers responded to several calls before the devices went on sale early Friday morning, after at least six malls became concerned about the number of people gathering outside Apple's third-party retailers, a spokeswoman at the Singapore Police Force said. At least one of the calls was due to a dispute over line cutting, according to people familiar with the matter.
Stock quickly sold out. As of Monday, the new iPhones were unavailable through Apple's two official stores and website in Hong Kong. Several third-party retailers and mobile-phone operators in Singapore--where no official Apple stores exist--said they ran out of stock over the weekend and that it wasn't clear when their supplies would be replenished. In Japan, Apple's website said orders would take between three and four weeks to deliver.
Driving much of the iPhone 6 hunger is China, which has become increasingly important to Apple's bottom line. Apple's sales in Greater China, which includes Taiwan and Hong Kong, grew 28% during the fiscal third quarter ended June 28 to $5.94 billion, making up nearly 16% of its total revenue. As a reflection of this importance, China was one of the first countries last year to begin selling the iPhone 5S. China's official Xinhua News Agency said last week that the new iPhones cleared two major regulatory hurdles but still needed a network-access license before official sales could begin.
On the gray market for scalped iPhones, the price premium for the most expensive model, the 128-gigabyte version of the iPhone 6 Plus, jumped to more than $1,000 on Friday, according to phone retailers in Mongkok, a bustling neighborhood that is well known to anyone shopping for unlocked iPhones and other gray-market electronics.
Jay Lam, a Hong Kong shop manager, left Apple's store in Causeway Bay on Friday with a big smile on his face as he picked up two gold iPhone 6 Pluses. Mr. Lam said he planned to sell the two phones for HK$20,000 each ($2,600), making a handsome profit from the official retail price of HK$8,088. Gray market vendors with big suitcases could be seen counting money outside the store. Most of them were interested in collecting the iPhone 6 Plus, especially the gold model, which they said had strong demand from China.
The mania to get a new iPhone wasn't limited to scalpers. Several of Apple's retail partners in Hong Kong offered their best customers a chance to reserve iPhone 6s. Luxury department-store chain Lane Crawford invited 1,000 loyal customers to reserve and purchase the new iPhone at two of its stores in Hong Kong on Friday. On Monday, a spokeswoman for Lane Crawford said that every single customer took up the offer and that it sold out of its supply.